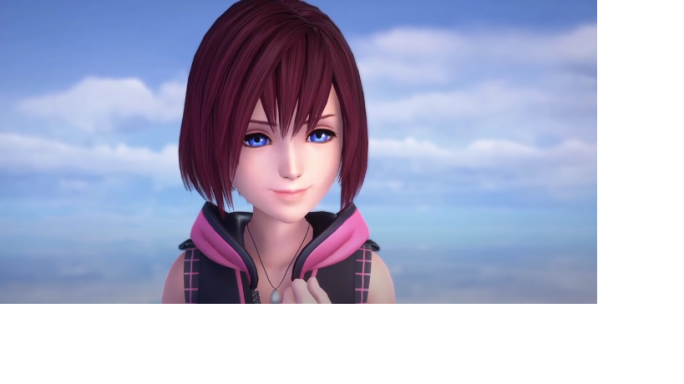 Joined

Feb 23, 2011
Messages

1,891
Awards

28
Age

29
Location
Not that it really matters much in the grand scheme of things, but I thought of this when I was unable to sleep last night:

Okay, so you know how the Secret Episode in BbSFM happens at 0.5? And in that episode, Aqua sees the worlds falling into the darkness for the first time, Castle of Dreams there, etc.

Well, Nomura has stated that 0.2 won't stretch as far as his original vision for "A Fragmentary Passage" would have (made obvious by the new name), and we clearly know by the II.8 trailer and the demo that Aqua will be visiting Castle of Dreams during 0.2, so that event has been moved up from where it originally was hinted to be at in the Secret Episode.

We also know that Aqua's going to run into Mickey in this game, and I think it was pretty clear that (when they made the Secret Episode) she hadn't met him yet in 0.5...

Once again, this is really no big deal at all. It doesn't even truly change the story or anything...

But I do find it interesting. This is probably the closest thing we've ever gotten to a retcon in this series.

And I guess I am a bit worried for people who are only just now getting into the saga, and who don't read Nomura interviews and stuff because they don't know that they need to, and how confused they might be with this.

Because even when they play 0.2, they're probably going to wonder what that 0.5 stuff was about, and why nothing ever came of it.

I bring this up because I've been watching a blind Birth by Sleep Let's Play that someone did recently, and I feel kind of bad for the person. It was no doubt confusing for them, in seeing the secret ending (Blank Points)--without realizing that was the original secret ending to BbS--then seeing the opening cutscene to the Secret Episode (with the 1, 0, 0.5 stuff), playing the Secret Episode, and then witnessing the mind screw that was the BbSFM secret ending that hinted at BbSV2.

The LPer honestly felt lost about all that they had just seen, was questioning where the secret ending even was in all of that mess, and if there was more to the game that they were missing.

I really think that it was a bad idea of BbSFM to tag Blank Points to the beginning of the Secret Episode. I think they should have stuck it after the credits of the Final Episode (where it originally was), and have had it be completely separate from the Secret Episode, so there'd be less people trying to tack the two things together when they're not supposed to be.