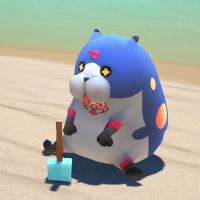 trapped in revamp hell
Staff member
Joined

Nov 1, 2009
Messages

17,764
Awards

36
Following the data update on 10/29, Mickey KHII Ver and Key Art #3 can now be evolved using 1 Mickey & Broom Servants.
Trait medals will be available at the Moogle Shop and via Avatar Boards until 12/6.
SB++ Mickey KHII Ver [All Targets | 3 SP cost | T10] For 1 turn: Increases Magic Medal ATK+8000, Upright/General/Magic ATK+10 and GUilt+220%, decreases enemy Upright/General/Magic DEF-10. Inflicts 1 hit that has a 30% chance of piercing Guard. Reflects 15% Magic damage.
(AOE) Super Burst: For 1 turn: Increases Magic Medal ATK+12000, Upright/Magic ATK+15 and Guilt+300%, decreases enemy Upright/Magic DEF-15. Activates before the 1st slot in PVP
SB++ Key Art #3 [All Targets | 2 SP cost | T10] For 1 turn: Increases Speed Medal ATK+10000, Reverse/General/Speed ATK+15 and Guilt+220%, decreases enemy Reverse/General/Speed DEF-15. Inflicts 5 hits that are advantageous against all attributes and inflict more damage with more HP
(AOE) Super Burst: For 1 turn: Increases All Medal ATK+12000, Reverse/General/PSM ATK+15 and Guilt+320%, decreases enemy Reverse/General/PSM DEF-15. Activates before the 1st slot in PVP