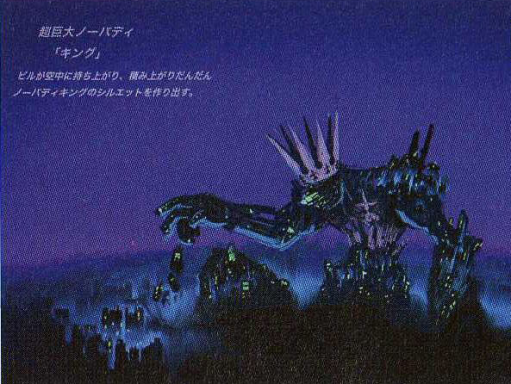 Joined

Mar 18, 2015
Messages

106
Awards

3
Hi, hope everyone's doing well. As you know I'm an amateur musician and huge KH fan. Today I want to discuss everyone's favorite scape goat of the music, Ishimoto. I know he's not as great as Yoko Shimomura but I don't think he deserves all the hate the fanbase gives him.
First, his work on Final Fantasy Type 0, The World Ends with You, and Dissidia is generally well recieved. In fact, I consider Feral Chaos' battle themes from Dissidia Duodecim to be in my top 5 FF Final boss themes. He also wrote Vanitas' battle themes (all of which are considered good) in Birth by Sleep.
Feral Chaos' themes.
"Enter the Darkness" is a classic. Yoko only helped with a few basic motifs and the rest was pure Ishimoto.
I know this is a controversial opinion but I consider "Replicas" to be an epic variation of "Destati" that's full of hype and fits the fight well. It's at least better than the two themes after it.
Secondly, He's written less tracks than Sekito Tsuyoshi or Yoko Shimomura in the Kingdom Hearts franchise yet gets most of the blame. It's not like the other 2 haven't had their weak tracks such as the themes for Monstro and KH1 Neverland. Yoko Shimomura actually has great respect for Ishimoto (I'll link the interview) so that's a plus.
Kingdom Hearts Insider - the largest kingdom hearts community and news resource on the web!

www.khinsider.com
Third he's got a distinct style. You can tell his specialty electronic music and that he learned orchestration later on. I've been trying to write midi-mockups myself and it's proven to be very difficult. It's a skill that needs to be mastered and isn't for most people.
I'll admit that "Dark Domination" is one of the weakest KH final boss themes because it only incorporates "Guardando Nel Buio" and "Rage Awakened" (Terra's boss theme) in a kinda lackluster way. I'm pretty sure he also wrote Armored Xehanort's unfitting theme (I feel it would be a better fit as a mid-game Resident Evil boss theme). Those I feel are his two biggest duds. That being said, I doubt most of us or his detractors could do much better than "Dark Domination" ...
Tell what your opinions on this are. What are your biggest problems and best traits in his KH music?