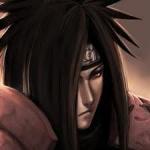 Joined

Nov 28, 2008
Messages

6,422
Awards

1
I've noticed more than a few people are unhappy with the whole time travel twist. Mostly the complaint is that it over complicates things for no reason.

So I was bored and thought about the XIII Darknesses, and came up with a less complicated alternative. So I decided to share this just for fun and to see what everyone thoughts are on it.

I'll deal with each member of the so far revealed XIII Darknesses and give an alternate reason for why they are a member of the XIII Darknesses.

1. Xemnas:

We know that Xemnas was the nobody of Terranort. In other words Xemnas was Terra's body and soul with heavy influence from MX.

As such if we wanted to make his pressence in KH3D work without time travel, this is how I would do it.

The Xemnas in KH3D is not exactly the same Xemnas as the one in KH2. Yes he is Terra's body and soul of course but now he has gotten his heart back. In other words the Xemnas we see in KH3D would be Terra whole once again, but almost completely possessed by Xehanort which is why he acts so differently from Terra, there is very little of Terra's heart left, it is mostly consumed by the fragment of Xehanort's heart inside of him. Therefore he looks like Xemnas.

2. Ansem, Seeker of Darkness.

This one is very easy to uncomplicate. Remember the piece of Xehanort's Heartless left inside of Riku's heart all the way up until Ansem's machine exploded? Alright well all Nomura had to do was say that the piece of XH in Riku was not destroyed but instead the machine forced it out of Riku's heart.

The remnant of XH was then found by Young Xehanort (Who I will explain next). Over time that remnant of XH eventually reformed into a full heart thus becoming the XH we see in KH3D.

However for most of XH that was defeated in KH1, that part was divided with Terra's heart going to his body (Xemnas) and MX's heart being the reformed Master Xehanort in KH3D.

3. Young Xehanort:

Now this one has to have the most alteration done to him. By that I mean he is not a Young Master Xehanort from the past, but is instead MX's first nobody created when MX possessed Terra in BBS.

Basically MX knew in BBS he plans might fail so he had a back up plan and needed someone to watch over and enact that plan. So when MX took over Terra's heart, MX mad sure a fragment of his heart remained with his body. Due to MX's memories and his great control over darkness he somehow ensured his nobody took on the form of his younger self thus creating Young Xehanort.

The fragment of MX's heart that Young Xehanort was born with contained the memories of MX's back up plan to form the XIII Darknesses thus from his creation Young Xehanort knew exactly what to do, and began manipulating events in hiding through out the rest of the series to ensure the plan to create the XIII Darknesses became a reality.

Now remember when I said the majority of XH that was defeated in KH1 became divided with Terra's heart (Now like 90% consumed by Xehanort's heart fragment in him) going to his body (Xemnas) and MX's heart being the old man MX we see in KH3D?

Well before he can return to the Realm of Light MX needs to have a physical body, and with Young Xehanort being his nobody he created years ago, MX and Young Xehanort would fuse together at the end of KH3D thus allowing MX to return to his youthful form without needing Terra (Who I stated before is the Xemnas in KH3D).
---------------------------------------------------------------------------------------

So yeah, its still a complex plan but I think its a nice alternative to using Time Travel. Just thought you guys mind find this interesting, or maybe not, either way thought I would share my alternate version of MX's plan.