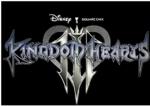 Joined

Aug 24, 2007
Messages

4,679
Location
Re: Ace Attorney Series Discussion
Thread's dead as sin, but finally some new stuff is starting to bubble to the surface. First, an interview between Capcom Europe and Producer Matjukawa Concerning the PW series
Capcom Europe
Producer Matsukawa-San came to visit us yesterday and spent quite some time going through your questions. As you can imagine, she couldn't possibly answer to all of them but I think you'll like the general message she's sending out...tell us what you like, Capcom listens!

Boeboe: Will PW3 be released in Europe or not?
Matsukawa-San: It will be out on 3rd October

Boeboe: What do you think about European gamers importing games from the States or Japan? Especially with PW3 being endlessly delayed, breaking the storyline for PW fans that don't import their games.
Matsukawa-San: I'm sorry if the storylines have been spoilt. We are doing our best to localise the language to each region so you can play the games exactly how we wanted you to.

Boeboe: Not wanting to ask for any specifics about the releasedate: will perfect proscecutor be released in Europe (almost) simultaniously with America?
Matsukawa-San: I can't really say for now. However, as you may have noticed Capcom is very susceptible to fan voices so if you make enough noise...we'll hear you!

Boeboe: PW suddenly made the whole very Japanese "graphical novel" genre popular in the Western world. Can we expect similar games translated to English in the future?
Matsukawa-San: I'm absolutely delighted to hear that Phoenix Wright made such a cultural impact! It was a challenging task but it was obviously well worth the effort. However, at the moment I would imagine it would be hard to come up with 'similar' games and the PW series will be the one and only of this calibre.

ironlunch: When might we see new info on the next Ace Attorney game?
Matsukawa-San: I don't know...

ironlunch: Will the next game in the series feature a new defense attorney?
Matsukawa-San: I don't know about this either, but what I can be sure is that popular character are bound to show up again if there was the next game...

ironlunch: Are there any plans for an Ace Attorney game or spin-off to be developed for other systems (like WiiWare)?
Matsukawa-San: Not at all.

ironlunch: Will we ever get to play as Phoenix again?
Matsukawa-San: Maybe, maybe not

ironlunch: Is the upcoming Turnabout Prosecutor game part of a series? Or...will there be a sequel to it?
Matsukawa-San: It is the Ace Attorney series for sure, but will have signicantly different features. We can't say much for the sequel to this, we'll have to see, don't we.

Takagi-kun: Have you ever considered expanding the Ace Attorney universe and story in other media such as animated series, in a similar fashion to other Capcom games such as Devil May Cry or Viewtiful Joe?
Matsukawa-San: There are several projects currently ongoing/planned. The most prominent currently is the Special Court Orchestra.

Takagi-kun: In Japan, Ace attorney music concerts are quite popular. Do you think it would be possible to have one of these concerts held in the US or Europe in the future if the fan base is numerous enough?
Matsukawa-San: If there are enough people who would like to attend then sure, why not!

Takagi-kun: The first three Ace Attorney games for the Game Boy Advance were Japan-only releases. What made you change your mind and release the DS versions in western markets?
Matsukawa-San: Because the fans wanted them. We have heard from so many people that they wanted to play all of the series.

Takagi-kun: Was there any specific reason to release Apollo Justice before Trials and Tribulations in Europe while in the US it was the other way around?
Matsukawa-San: People wanted to play Apollo Justice with all the new characters more than Trials and Tribulations at that time.

Takagi-kun: What is, in your opinion, the biggest quality of the Ace Attorney games?
Matsukawa-San: I would say the characters and the story...but most weight would be on the characters' uniqueness. Obviously the characters and the stories related to them are all connected so the best quality of Ace Attorney is what these elements orchestrate.

Gravy On Toast: Will we see many familiar characters in TP? (I know Edgeworth, and Gumshoe are there, but is there anyone else?)
Matsukawa-San: This is actually soon to be announced. More and more information regarding this will be released in the near future so look out!

Gravy On Toast: Will we ever see Phoenix & Maya again?!
chyiochan: I want phoenix and Maya to be seen again so badly. You built up their friendship, and I think they deserve something more.
Matsukawa-San: Capcom is a company that is influenced by the voices of fans, almost too much so. So, if the fans out there make enough hype and noise about it...you know the drill!
From What I've read, there's a possibility of Phoenix making a comeback. I'm crossing my fingers. Also, did it imply a possible Anime release? I think so!
Next, The Japanese site for Turnabout Prosecutor has had an update. Still can't read a word of it though.
CAPCOMb"—ƒAƒhƒxƒ"ƒ`ƒƒ[b‹t"]ŒŸŽ–
Next, New Famitsu scans. At first glance, smiles in the first image would appear to be the possible Defence attorney for Turnabout Prosecutor. But that guy is still an unkown, as Court Records has confirmed the guy in the picture to be a Prosecutor that appears in TP's Case one, and they also confirmed that the Ninja Girl will play the sidekick, just like Maya and Trucy.
http://www.court-records.net/scan/080917-1.jpg
http://www.court-records.net/scan/080917-2.jpg
Thanks Again to Court Records, for translating the article and describing the gameplay in brief, as well as the possible release date.
Court Records said:

Thanks to JapaneseGIRL and two new scans from Famitsu, we now have some more information on Gyakuten Kenji. The mysterious Keygirl has been identified as Mikumo Ichijou, a self-proclaimed thief, and joining her is prosecutor Makoto Yuuki, a sports buff.

Gameplay is being split up into 3 "phases": Invesigation, Logic, and Confrontation. If you're one of the fans worried about the spinoff leaning too far away from Ace Attorney's court-based gameplay, fear not! From the looks of it you're still going to be able to press, present, and interrogate people related to the case in very much the same was as old school cross examinations. For more information, check out the news section.

A playable demo of Gyakuten Kenji will be at the Tokyo Game Show this year, but don't expect to see the real thing until spring '09.
That's all for right now. Thoughts anyone?