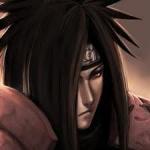 Joined

Nov 28, 2008
Messages

6,422
Awards

1
Keep in mind this game never had much of a chance to introduce anything too new. This is the first KH game released that took place inbetween two previously played KH's, and the first KH where the ending was easily predictable. For example, had we played KH, KH2, Days, and CoM after that, you could just as easily bash CoM. On top of having generally the worst gameplay, it wouldn't have introduced anything new. We would have already seen all of the members in previous KHs. Let alone, if Days did introduce anything significantly new, many people would have been wondering where it was afterwards.

That's the main problem with Days, it's followed by KH2. With the little interaction Roxas has with Disney characters and such, you already have many fans screaming "WELL Y DUN DEY MENTION ROCKASS IN KH2!?!?!?!?". If the plot had gone much deeper, it would be slightly harder to argue against it.

But again, most of the plot of Days was supposed to be predictable even before playing it, though Xion's existance threw most of it off. They were able to throw her in with the explanation that everyone forgot about her, but it would have been too much to use that device again. Basically, if we'd never played KH2, you probably would have liked it more. Being a game inbetween already released games, there was only so much they could do.
I see your point, but in the end I believe it was not like previous KH games and I really don't like that, I prefer how other KH games are done. KH1, KH2, and COM, they all had their problems but I think they are all better than days. If Days was more like KH1, KH2, and COM I would have liked it more. That's my opinion.