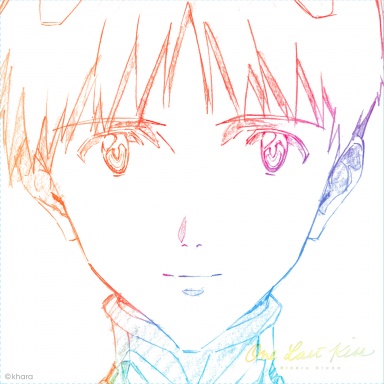 Joined

Sep 27, 2008
Messages

5,658
Awards

4
Age

25
Location
I don't know how to do the quote box or whatever, so if a mod wants to go ahead and add that in, that's fine. Here's the interview:

I'm in interviewing you for the KHi interviews. First question:
Hi.

Hi yourself. Thank you for choosing me.

Oh no problem dude. Next question. Why did you join this forum known as Kingdom Hearts Insider?

Well, back then, I was hyped about Birth by Sleep and I loved Kingdom Hearts, so I forgot about it after 5 posts.

My first days here were a bit rough too, Chuman. NEXT QUESTION:
Tell me about yourself.

Well, I like Kingdom Hearts. I won a Chihuahua, hence the name, and I broke my femur in half at age six, my name was when I lacked imagination, I love comedy, I aspire to be a comedian, I like girls, I'm male, I view everyone in the world as equals, and I own every console but the 3DS.

Very interesting... very interesting indeed. What do you like about the forums? Do you plan on trying to act differently so people don't treat you as harshly as before? No offense or anything though, Chuman.

None taken. Yes, yes I do. Actually, I'm trying to change because I realize what I was doing is wrong so I have every intention to never act so again. And I like the forums because I have actual friends here, when I don't in real life. And, I don't know why, but there is something else here I enjoy, I don't know what though.

I too love these forums. Try to open up more though, Chuman because you do need real life friends sometimes. I'd be your real life friend. Anyway, what's your chihuahua's name? I'm legitimately curious.

My father lacked imagination and named her Chewy. She had two daughters, Sable, who died, and Cocoa, who is a sweet dog. And thank you, I'd be your real life friend if I ever met you.

Haha Chewy isn't that bad dude. I like it. I have a beagle named Buddy. Anyway, what video games do you play besides Final Fantasy and Kingdom Hearts? What system do you play the most?

Saint's Row, White Knight Chronicles, Little Big Planet, Marvel Ultimate Alliance, Pokemon, a lot of demos, I play a large variety of video games, that is just a small sample. Lately, it has been my Xbox 360, I play PS3 some, not my PS2 anymore, my DSi is broken. I don't really know. I play a lot.

I played a lot during the summer, but now that school has started up I've lost all motivation and don't feel like doing anything, lol. NeXt QuEsTiOn. Can you 1337 5P34K? lol, jk. The R34L next question is this; How's your life right now? What grade are you in? How's your school life?

My life is….. I don't know. I guess it's going pretty smooth. I'm in 8th grade, my school life is pretty good. I get 100% on almost everything and I haven't been held back or put in detention or anything once.

Good! You keep that up, dude. A few more questions and we'll be finished, unfortunately. What, in your opinion, is your best memory from KHi? It can be anything – news, trailers, comments on the forums, etc.

Hm….. I'm not exactly sure. I guess when I reached Premium. I finally felt like I accomplished something.

Ah, yes, the feeling you get when you cross the staggering 1000 post mark. Platinum's better though, but it'd be wise to not spam to reach the mighty 3000, Chuman. It would suck if you were banned. Next question; what do you cherish the most in life? Cheesy and overused question, but I think everyone can say they're curious about the ever so elusive Chihuahuaman.

People. And video games, but mostly people.

Okay one or two more questions… hmm… what to ask, what to ask. If you could meet one person
on KHi, who would it be?

I don't know what you mean..... Real people?

Yes, if you could meet any user on these forums in real life, who would you want to meet?
Well, you, of course, XIII Heartless, and Lycoris.

I feel touched; alright, this will be the final question. THEN ONTO SHOUT-OUTS!! Is there anything in your life you want to change?

I wish my dead dog was still alive, I wish I had more real life friends, and I wish we were real life friends. And I guess that's it.

Bad things happen, Chuman. It sucks that your dog died, but there's not much you can do about it now. And you can get more real life friends, just be a bit more open and stuff. And thank you, means lots, dude. Now… shout-outs… you got any?

Yeah, stay in school, don't do drugs, McDonalds Frappes are amazing, I'm typing this from my Android, and peace makes the world go 'round! Thank you!

Chuman, usually shout-outs mean you want to say something to a specific member. So who do you want to say stuff about? lol, I love those Frappes though.

Really? I thought it meant everybody. Okay then. To… chasepicer. I haven't seen you in a while, man. You're one of the first friends I met that actually liked [/I]Kingdom Hearts[/I]. Hope you're doing good and get a chance to read this. And to everybody including chasepicer and you, the Frappes are still awesome. Alright, I'm out. Can't wait to read this later.

Drop a message to Silh if you want to interview someone.