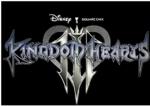 Joined

Aug 24, 2007
Messages

4,679
Location
EW! EW! EW! DOUBLE POST! EVIL!
Well, anyways, reading Roxi-Chan's Halloween Special got me thinking about one of my own. Just to be clear, this one has no connection with the BoD what so ever! Just to be clear.
So anyways, this one is dedicated to Roxi-Chan, long time BoD reader and fellow fic author, who got me started with this. This is the second time your fic gave me an idea RC. Thanks a lot!
------------
It's Halloween night at Halloween Town, and as usual on Halloween, the denizens of this dark holiday city are lost in their euphoria, celebrating their holiday with every form of fright and terror imaginable. But while its inhabitants are lost in their elation, it's just business as usual for the Organization's member XIII, Roxas, who hasn't had a day off in his short career as a member. He was busy going from world to world, confronting a different type of horror, one that never brings about any type of joy. With the wind blowing through his dirty blond hair, he strikes down Heartless after lunging Heartless effortlessly, black and white streaks flashing through the air in an elegant dance of battle he had done time and time again. With but an effort, he had finished the final wave, the dark creatures exploding with darkness and releasing their hearts into the air. He dismissed his Keyblades as he wraps up a day's work.
"Another day, another thousand hearts harvested." He said with a sigh as he took out a piece of paper and looked at it. "Aw man! Tomorrow I have to go to the Pride Lands?!? I hate to go to worlds where I have to transform!"
"Excuse me! Young lad! I'm afraid you're doing it all wrong!" A voice called out. Before Roxas could react, Jack Skellington, the Pumpkin King, approached him from deep in the forest, swinging from branches and bounding off of trunks high in the tree tops with speed and agility that only he was capable of. After ricocheting off of a branch above the thirteenth member, he soared down, flipping around just in time right before arriving onto the ground right in front of Roxas, squatting as he touched down to prevent dislocating every joint in his bony body from the sheer force of the landing.
Crap! A local!
the young Nobody panicked, believing his cover to be blown. Knowing he couldn't out run the Prince of Terror, he waited for a chance to ditch him. As Jack smoothed out the wrinkles in his tuxedo and straightened out his bow, he reaches into his inside jacket pocket and pulled out a card.
"Greetings, and welcome to Halloween Town!" He said in a warm greeting as he grabbed Roxas's hand and shook it in welcome. "My name is Jack Skellington! Here's my card!" He said as he placed his business card in Roxas's hand. The card read:
Jack Skellington
Halloween Enthusiast.​
"Forgive me for my lack of presentation. I don't normally break out of the role of fright maker today." The living skeleton said happily. "But when I see someone not celebrating this wonderful holiday to its fullest extent, I can't help but step in and interject!"
"Wh-what do you—"
"Oh come now, don't be coy! Did you honestly believe that you could throw on a robe and call your self the Grim Reaper?!" Jack said, mistaking Roxas's uniform for a costume. He reaches out and grabs Roxas's cheeks, giving them a slight pull. "Besides the obvious absence of the right props, your skin has far too much color!"
"But this isn't a costume!!" Roxas replied in protest.
"No, it's not…" Jack said solemnly in thought, scratching his boney cheek with a finger. Then a smile spread across his face as he wrapped his hand around Roxas's wrist and started pulling the teen towards the town.
"Not yet at least!" Jack proclaimed with gusto, oblivious to Roxas struggling for his freedom in vain. "There is still time to save your Halloween!"
How can someone with no muscles be so strong!?
Roxas thought as he continued his effort to free himself.
"Now, it's going to take some doing, but I think we can pull it off. I have a prop you can use some where in my house. I'm actually pretty excited! I never had an occasion to use stage make up before. You have nothing to worry about! Our night of frightly delight isn't over until the sun is in sight!"
They continued towards the town, Jack talking about the various ideas that he is having, Roxas still struggling to get free.
----------
In one of the many areas that can only be accessed by use of a Dark Corridor, Axel was up at the early hours of the morning, reclining on a couch in the lounging area of The Castle That Never Was, reading his favorite books. He looked up when he heard the familiar sound of a Dark Corridor being formed coming from behind him.
"You're late Roxas! What kept you?" He asked as he looked over his shoulder. He saw his young compatriot brandishing a large reaping scythe that rested over his shoulder, wearing a bald cap over his head. His face was painted white with his lips touched up with black lip stick and gray eye liner gently touched up under each eye.
"And why are you cosplaying as Marluxia?" Axel asked.
"Don't. Ask." Roxas said as he hurried out the room. He bumped into Xemnas as he passed through the door, not stopping to apologize.
"Roxas!!! Where are you're manners?!? And why do you look like Marluxia?!?"
"PISS OFF, MANSEX!!" Roxas yelled sternly as he stomped down the hall. Bewildered, the two senior Nobodies looked on as their junior left.
"Axel? What is today's date?" Xemnas asked with a sigh as he flipped through his notebook.
"October 31st. Why do you ask?"
Xemnas examined his notes, and then closed it on a sigh.
"I see." He said to himself. "In light of the date and where he was sent to harvest, I suppose I can forgive him for this transgression just this once. And I might as well let him have the day off tomorrow."
"What for?" Axel asked with a raised eyebrow. "You usually go ballistic if anyone talked to you like that."
"Well, let's just say Roxas wasn't the first to be unfortunate enough to be cornered by the Knight of Fright on All Hallows eve." Number one said as he walked away.
--------
Not bad for an impromptu two hour's work! so any ways, I hope you all enjoy it!
A Happy Halloween to all, and to all a good Fright!
Last edited: