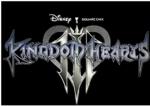 Joined

Aug 24, 2007
Messages

4,679
Location
Nine votes! Sweet!

And now, you're regularly scheduled fan fic.
------
Chapter 13: Side Stepped Side Story #II: Wind blowing through Space

In Traverse Town's District three, the sounds of battle ring out. Black creatures crawl over the confined square, all poised to attack an odd trio of adventurers. They dissolved into dark wisps of vapor as they were struck. One of them, a mage, cast spell after spell to cover the two warriors, magically induced lightning and fire crackling in the air.

"WATCH OUT FOR THE HEARTLESS ON YOUR LEFT SORA!" A large dog like being called out to his colleague, defending from the attack of creature wearing a helmet and some a strange heart shaped mark on its chest. He swung the same shield he brandished in defense against the creature around and struck it down.

"I SEE IT GOOFY!" A brown haired youth hollered back. He brought his weapon, which appeared to be a Keyblade, back and threw it at what looked like a large balloon type creature with a mouth. True to what it resembles, it popped, releasing black vapor when it was struck.

"THUNDER! FIRE!! BLIZZERD!!!" A duck like being called out in a scratchy voice, waving his wand in the air violently. The corresponding lightning, fireball, and ice blast flew out of the wand and blasted away the black creatures.

As the battle raged in the square, a lone spectator watches quietly from the roof tops. Wrapped in a dark leather cloak, he has his right arm resting on his left knee, which he has propped up on the edge guard of the building. He looks on, analyzing them with scrutiny. He seems interested particularly in the brown haired youth, paying the other two no mind.

Suddenly, a burst of air came out of nowhere and nailed him in the face, catching him of guard. It knocked off the individual's hood revealing a man in his late thirties. He had an eye patch over his right eye and a large scar coming up from under the left side of his chin, up his cheek, and stopping just under his remaining, piercing yellow eye. His greasy, unkempt, black hair was tied back in a pony tail with a rubber band. He stumbled back slightly before managing to regain his footing.

"You know how dangerous that is Xigbar. Standing so close to the edge like that."

"Xaldin!" The Xigbar said with slight annoyance as he looked up. Hovering in the sky, there was a man roughly the same age as he, wearing the same attire as he, standing on a spear that was floating in mid air. He had his hood over his head and held his fists behind him in a posture of strict discipline.

"I never get tired of seeing you ride those spears of yours through the air like that." Xigbar said, ignoring the rather rude and spiteful hello his colleague gave him. "And you approached without making a sound. Simply amazing."

"It's nothing." Xaldin replied coldly. The spear he was riding on vanished in a gust of air, dropping him straight down. He landed with his hands still behind his back, not breaking his posture even to bend his knees slightly to lessen the impact of the landing. He removed his hood, revealing a stark contrast between his appearance and his colleague. His hair was done in several perfectly braided strands that he wore from a top knot on the back of his head. His features were well kept, and he had an air of class about him. He looked at the scruffy looking Xigbar with his blue eyes filled with disdain. "It is only a fraction of what one is capable of when they know everything there is to know about their element, and have spent the time to train in the ways to properly use that knowledge. You are wasting your talents and your element, Xigbar. If you would only apply yourself, you could be capable of so much! Why, ripping open a black hole in the fabric of space wouldn't be beyond your abilities."

Xigbar listened to Xaldin's lecture haphazardly, cleaning his right ear with his pinky. Once Xaldin was finished, the two stood silently for a moment, Xigbar examining his pinky.

"HEY! Didn't you hear anything I said!" Xaldin snarled in demand. Catching Xigbar's attention, he shrugged his shoulders with a big grin plastered on his face, as if to dismiss Xaldin's speech.

"That's easy for you to say!" He chided, not taking the notion seriously, much to the annoyance to his cohort. Getting on Xaldin's nerves was Xigbar's favorite past time. Lucky for him, it was pretty easy. "Do you know how many areas of study where space can be a factor? There's astrology, astronomy, quantum physics, just to name a few. My brain would fry from all that scientific nerd speak! No thanks! Besides, I have my own way of doing things."

"Whatever." Xaldin droned, not even bothering to argue with the Nobody.

"So, did you catch a whiff of the Kahuna's breath?" Xigbar asked, changing the subject.

"Ugh, don't remind me of that stench! Something that rancid shouldn't come out of that end. And he had to have a surprise inspection of the castle. It'll take months for me to air out the castle and be rid of that smell." Xaldin complained.

"It got into my hair. I couldn't stand the smell so I had to wash it." Xigbar whined
"You should do that more than once a year, you know."

"Come again?"

"Nothing. Shouldn't we get down to business?" Xigbar asked. The two walked towards the edge overlooking District three, and looked down at the trio below, still in battle.

"Is that him?" Xaldin asked after returning his hands behind his back, starring down at the brown haired boy.

"Yep." Xigbar replied, joining his gaze with Xaldin's. "That's got to be him. The new kid's other."

"What makes you so sure that there is even going to be a thirteenth anyways?"

"I like to keep my "ears" open. Listen in on the lesser's conversations. Paying attention to the Saix's and Big Kahuna's behavior helped too. It's pretty easy to piece it together once you have all the facts."

"Intriguing." Xaldin said silently.

"Between you and me, it's sort of a letdown." Xigbar moaned in disappoint. "I mean, I got all excited to hear that there was a new Keyblade wielder, and it turns out to be some kid who can't even swing it properly!"

"Are you comparing him to those three from ten years ago?" Xaldin guessed as he glanced at Xigbar for a moment. "We should be considering ourselves lucky. Wielders of their level could be… problematic, for us."

"I guess…" Xigbar groaned, still sounding disappointed.

"Why would Xemnas and Saix keep a possible thirteenth a secret?" Xaldin inquired, a hint of anger in his voice.

Xigbar turned around and walked into the building a little before turning back around. He gave a shrug.

"Who knows? I've never really understood how Kahuna thinks. And since Saix is his bitch, so he wouldn't tell anyone if the Kahuna said not to."

"He looks pretty normal. Not like a Heartless at all." Xaldin said in observation as he turned back around to face Xigbar. "Are you sure he has a Nobody?"

"Oh, I'm sure." Xigbar retorted with certainty. He dug through his pocket and pulled out a memory card. He flicked it at Xaldin at an amazing speed. "Check it."

Xaldin caught the speeding storage device and stared at it momentarily without a word. He retrieved a handheld computer from his own pocket and inserted the memory card into one of its slots and accessed his contents. His eyes went wide as the statistics of the boy they were discussing came up on his handhelds screen, some sort of coded language flashing back and forth, relaying and listing information. He looked up toward Xigbar in slight shock. "This is…"

"Yep." Xigbar said triumphantly. He held his hands behind his own back, partially to mock Xaldin, and started to pace back and forth. "That boy is a walking, talking Heart, or to be more precise, a Heart that is being protected by some false form, duplicating the most his appearance. He has no real body to speak of, and what little of his 'soul' he does have is pretty close to nada."

"How is this possible!?" Xaldin said in disbelief. Xigbar gave a loud, sinister chuckle.

"This coming from an walking impossibility!!" He said with an evil grin. "We're Nobodies, remember? Our very existence is impossible!"

Xaldin calmed himself down. He hated it when Xigbar was right.

"So, do you think this was brought about by the power of the Princesses of Heart?" Xaldin asked coldly with a scowl.

"How the hell should I know? This type of thing isn't my specialty!"

While the two argued, a bright light flashed from the square, catching both of their attentions. As the light faded, the two returned to the edge to see what the cause was. The Heartless that had been crawling all over the square, and the brown haired boy was on one knee, holding onto his Keyblade, which was sunk into the concrete floor. The two dark clothed individuals stood on the roof top dumb struck as the youth retrieved his weapon and proceeded with his compatriots to the entryway Of District two.

"Well, that was… unexpected." Xigbar muttered, still caught off guard of the youth's attack. Xaldin, however, started glared at the boy, his thoughts racing.

This is bad. I think we gravely underestimated this boy. If he is capable of this only after such a short time with the Keyblade, if left alone, he'll be a problem for us later on. The time to kill him…

"Wings of the Sky Lord!" Xaldin yelled with his arms stretched out. In an explosion of air, five spears appeared, hovering around him in a circular formation. Just as he summoned his weapons, the duck and the dog like beings entered a house next the door, the brown haired youth right behind them.


…IS NOW!

And with that thought, he threw his arms forward, and with a blast of air, the five spears followed suite, cutting through the air like missiles. Just as they were only a couple feet away from striking him down, about a fraction of a second after being launched, five portals opened up in their path. As each of the spears disappeared into the portals, five more appeared behind them, a lance launching out of each one, cracking through the roof and creating a large hole in the abandoned building's topside, and several floors below, impaling themselves on the foundation of the structure. Before Xaldin could react, another portal opened right in front of his face and a hand appeared holding a gun like weapon with a large needle, the tip only inches from his face. It had a large circle top, and needles adorned the guard of the gun's grip. He instinctively froze in his place.

"Hold on a second sparky!" Xigbar said snidely. He walked over to the immobile Xaldin, and hung himself on the man's right side, draping his left arm over Xaldin's shoulder, giving him the view of Xigbar's hand disappearing into a portal. "Let's not get ahead of ourselves."

"Xigbar…" Xaldin seethed in anger. "You have a lot of nerve, waving your Twin Satellite in my face!"

"Not as much nerve as you!" Xigbar said, hissing into Xaldin's ear. "Don't you remember what Kahuna said? The kid at the moment is verboten at the moment! You're not exactly acting in the Organization's best interest."

"YOU ARE THE LAST ONE WHO SHOULD BE LECTURING ME ON THE ORGANIZATION'S INTEREST!" Xaldin roared.

"Hey! Settle down for a minute! Let's just talk this out like civilized monsters, alright pal?"

"Xigbar…" Xaldin said under his breath, remembering the hatred he had for Xigbar back when they were both still under the apprenticeship of Ansem the Wise. "You have no idea how much joy it brings me that I am not, nor will I ever be, your 'pal!'"


After he hissed these words, Xigbar felt a sharp at the back of his head.

"Ah crap. I forgot about the sixth one."

"Yes. Yes you did." Xaldin cackled with a sneer. "Now you listen to me you uneducated, uncultured piece of excrement! Everything I do, I do for the Organization! What we just saw that boy do is an adequate example of his power. If that is what he is capable of as an incomplete being, and after such little experience with that weapon, if he is left to his own devices, he could become a genuine threat to the organization, even if he never realizes his true potential with the absence of a body and a soul. Is that meager pebble of a brain of yours grasping this so far?"

Xigbar just stood silently, the two of them frozen in a genuine standoff. The smile he had on earlier had disappeared.

"I'll take your silence as a 'yes.'" Xaldin continued. "Now combine that with your little theory. Bar none, the strongest chain that keeps our Organization together is the Sheer impossibility it is to locate our others. Our Hearts lost amongst the sea of Heartless, picking one out of the lot is a futile effort. Even a fool can see that. But it won't apply to the thirteenth. If he were to ever learn of this boy's existence, he'll seek him out, compromising us in a way we've never been before! Don't you understand what that means?"

Still, Xigbar remained silent.

"IT MEANS THAT NOT ONLY DOES THIS BOY THREATEN THE ORGANIZATION 'S EXISTENCE, HE THREATENS THE ORGANIZATION'S STABILITY AS WELL! I REFUSE TO LET SOMEONE AS DANGEROUS TO US AS HIM LIVE JUST SO A BATTLE JUNKIE LIKE YOU CAN HAVE YOUR KICKS!"

Still, Xigbar remained silent.

"Xigbar…" Xaldin sighed. He continued onto a more serious topic. "Leave the Organization."

His demands gave Xigbar a jolt. His eyes started to twitch slightly.

"I told you this before back when we were both apprentices. You don't belong with us. You had no interest in the subject matter, you repeatedly skipped out on you studies, and you would leave for days on end. You were a lay about then, and you're a lay about now. You are scum of the lowest common denominator. You don't belong with the Organization. Release me right now, and never return to the Castle."

"…"

"Well, don't just stand there like an idiot! If you've got something to say, then say it and leave."

"I say: you forgot that I have two hands!" Xigbar cackled. A shot rang out of the air, and a blue bolt struck the side of the lance, knocking it away. Another portal had opened up from the side, and Xigbar's other hand held another gun like weapon. The portals disappeared, Xigbar's hands returning to their proper place.

"It seems…" The Freeshooter hissed under his breath, clenching The Whirlwind Lancer's chest tightly. "That number three needs to be reminded that, although Saix is Xemnas's right hand, I'm still his number two!"

With that, Xigbar pulled down Xaldin violently, kneeing him hard in his back with such force, it would cripple anybody else. He then kicked him up in the air, once again grabbed
Xaldin by his chest, and slammed him into the paved roof, sending stone shards flying as the concrete spider webbed out from under the hurting Xaldin. Xigbar brought his gun straight under his captive's chin.

"Have I got your attention?" Xigbar chided, continuing without even waiting for a reply. "Good. Now before I begin, I'll concede to you this: You are right. I am crap. The scum of the Earth, scrape your boot on the sidewalk type of crap. But you know something?"

Xigbar brought his face up close to Xaldin's. He looked deep into his eyes and spoke softly and with malice in his voice.

"I'm the kind of crap that gets shit done."

"What do you mean?"

"And you were accusing me of being slow!" Xigbar barked. "Let me say it in words you understand. I work my but off! That's the only reason that I'm not rotting in that god forsaken pile of rubble they are calling Castle Oblivion! Don't you get what's happening? The Kahuna is placing the useless ones off to the side, and keeping the ones who actually Work! And let me tell you friend, from what I've read on your performance report, you're this close to joining four, five and six, snacking on leftover instant ramen! Do you understand me?"

"Yes." Xaldin answered solemnly. I hate to admit it, but he's good. Although, I'd never tell that to his face.

"Good." Xigbar said, removing his gun from Xaldin's chin and dismissing it. He stood back up as Xaldin crawled to his feet. "Just so we're clear."

"So, aren't you going to prove to me how 'wrong' I am?"

"Yes. Yes I will. While it is true the brat is a danger to us, there is another, more immediate danger lurking about."

"Which is?"

"The Kahuna's Heartless."

"I knew that already!"

"Well, since the Kahuna decided he not wanting anything to do with it, it'll be dangerous for us to let it do whatever it pleases."

"Now you're just restating the obvious. What's your point?"

"The POINT is, the boy with big Keyblade down there has decided to destroy the heartless and rescue his friend, which coincidentally, is currently in the clutches of Kahuna's Heartless."

Xigbar's eyes flared, coming to a rather obvious revelation.

"You don't mean…"

"Good lord he can be TAUGHT!" Xigbar sarcastically called out, throwing his arms into the air. "This is what we do! We let the brat keep going on his merry way, and let him take on the big bad Heartless. Even if he and his friends can't beat Xehanort, they'll at least weaken him enough for us org members to finish him off without any effort. And best case scenario, our two little problems finish each other off, and we won't have to lift a finger."

"And if he should win?"

"You saw the information on him. You know as well as I do that a body like his won't last forever. Sooner or later, that false form of his will run out of steam, and when it does…"

"He'll pop like a balloon." Xaldin said with a smile.

"Exactly. All we have to do until then is make sure the new kid is too busy to ask questions. It's as simple as that."

"I hate to admit it…" Xaldin conceded. "But it's a good idea."

"I knew you liked me." Xigbar chuckled.

"No I don't."

"Yes you do."

"Stop it."

"Stop what?"

"Existing."

"Oh honey! Don't be that way! What will the children think!"

And thus the two went on into the break of dawn.

Chapter 13: Side Stepped Side Story #II: Wind blowing through Space: End
---------
If you don't know what they are talking about near the begining of the chapter, check out chapter 3, part 4.
Last edited: