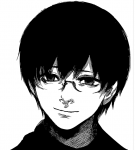 Joined

Mar 9, 2008
Messages

5,673
Just something for a little bit of fun. I know Sora's look is set for 13yrs now but nonetheless would you have liked to have seen Soras initial design? Do you like it better? Prefer it or find it having something the finalized human Sora doesn't?
Beta-Sora:
(some fanmade render)
And here's a sketch idea from KHI's thread of lost designs:
http://forums.khinsider.com/kingdom...-treasure-kingdom-hearts-design-document.html
============================================
Personally I wish the design had been used. The Proto-Sora has more personality imo. A bit more of a disney feel to him. Of course I agree with the sentiments about the chainsaw blade so if Proto-Sora was used I'd want him with his keyblade.
So for this thread I do mean Proto-Sora with his keyblade.
What about everyone else? Please try to shake off the 13yrs of being used to human Sora and let me know what you think.
Still prefer human Sora? Are you at least slightly curious of Proto-Sora? Would you have preferred him?