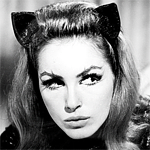 Joined

Feb 4, 2009
Messages

5,470
Awards

9
My classmates sure as heck don't. They like shooting games, and guatir hero, and mario. that's about it.
Mario is an RPG :/
Normal people like Gears of Wars 2, Halo 3, etc.
Oh geez... For one, ODST wasn't as great as everyone expected it to be :/
The health packs proved to be very annoying and there were some plot points that were opened and never closed.
Here where I live, we live for American games.
Western developed
I love how everyone thinks that the game is selling well because its AMAZING.
That may very well be the case, but have you ever wondered if the game may be bad?
I'm not saying Birth by Sleep is going to be terrible (because I really hope not) but everyone shouldn't raise their expectations so high. No one likes disappointment.
But that's just some advice