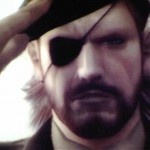 Joined

Jul 27, 2006
Messages

2,909
Masamune and Dawning Twilight present...
Bleach:
Crossroads
Its time to find out who we really are
Always Joinable. Click here to join.
___________________________________________________
Shinji had given orders for the emergency meeting and as expected, all the captains had assembled in his chamber within minutes. They stood in two rows, six on his right and seven on his left.

Shinji dismissed his vice-captain, Kyosuke, an aged Soul Reaper who efficiently performed his duties. Shinji offered him respect due to the difference in age and in return Kyosuke offered him his loyalty. Kyosuke had long gray hair tied into a pony tailed and eyes that always squinted, making them look like they were shut. His wrinkled face flashed Shinji a friendly smile as he made his way out of the chambers. As soon the large doors leading into the chamber shut behind him, Shinji began to speak.

"The whereabouts of the traitor Soul Reapers have been confirmed, despite their efforts to suppress their reiatsu." His voice echoed throughout the chamber. "Thanks to the efforts of the technological department."

He nodded towards the 12th division captain.

"The presence of another group of beings has also been discovered. Information, at this point, pertaining to them is sparse. Central Room 46 has ordered the execution of both species, this has been classified as a level S task. Hence, placing this at the top of our priority list. For now, it is best to avoid contact. The special-ops shall take care of collecting more intel, till than, I advise you to be weary of your surroundings. The location of the traitors and more intel will be dispatched to your respective vice-captains. Be sure to stay informed. You are dismissed."

Shinji watched them leave before he suddenly remembered something.

"Captain Shin, I'd like to have a word with you please."
​
Last edited: