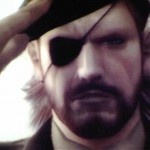 Joined

Jul 27, 2006
Messages

2,909
so kiddies what about it?

do you think cannibalism under any circumstance is unjustified or wrong? or is there certain times when eating another human can save your life, that justifies it?

lets suppose, you're stranded in a jungle along with a few other people. You have no food and one of the guys is seriously injured and not hoping to make it.

would you

a) Kill him and eat him?

or

b) Die along with him.