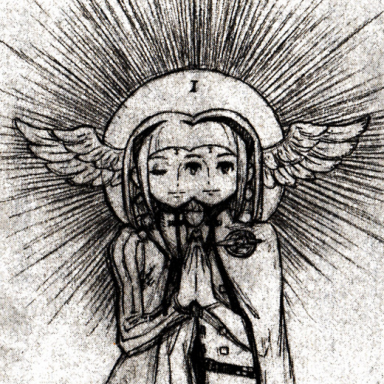 Joined

Sep 22, 2007
Messages

5,662
Awards

8
Age

27
Well, after having watched all of individual endings/final battles along with the Last Episode and secret ending, I think it's fairly safe to assume something about our silver-haired pal: While he might have been comprised of both Terra's and Master Xehanort's hearts in the decade following BBS, the Heartless and Nobody we fight in KH1 and KH2 are only derivative of Master Xehanort, not Terra in any way but physically. Allow me to explain in further detail....

Firstly, there was no second Heartless created when Xehanort (the apprentic, aka Terranort) opened the Door to Darkness, and the self-experimentation that followed. The only Heartless created from him was the Heartless we fought at the end of KH1, the one who stole Ansem's identity and possessed Riku. However, there were two hearts within Xehanort; he held both Terra's and MX's hearts inside himself, as we can see from the Last Episode and secret ending. My assumption is that since Master Xehanort's heart was in control of the Terra-nort body for that decade, his was the only heart affected by the experiments and the opening of the Door to Darkness. Logically, it makes sense; why would the other heart inside Xehanort be affected by experiment's performed on Master Xehanort's heart (which was presumed to be Xehanort's one and only heart, since it held most of--if not, all of the control over the Terra-nort body)? However, Terra's heart wasn't able to continue inhabiting the Terra-nort body when MX's heart was released from it and became a Heartless, because that body and soul had already become a Nobody, Xemnas, who certainly didn't have the conflicting personalities Xehanort showed in the Last Episode. Therefore, it seems to me that Terra had nothing to do with any of the Xehanort-offshoots Sora and co. have fought thus far.

At the same time, though, that still poses the question: Where did Terra's heart disappear to--and Eraqus' heart, for that matter? The vague, unfinished answer is that their heart's, along with Ven's, are behind the door mentioned by Ansem the Wise. It seems to me that the beings there create a sort of reality for themselves, indicated by the scene in the secret ending in the Land of Departure, which technically no longer existed at that point. However, that scene took place in the present tense, as the mention of Sora indicates. So, Terra's heart, having nowhere else to go, must have went beyond the door, wherever that may be.

Anyways, these are just a few rambling thoughts of mine; feel free to dissect them any way you please.