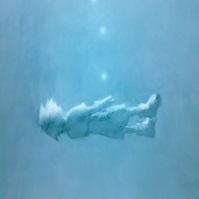 KHI Site Staff
Staff member
Joined

Feb 1, 2009
Messages

2,517
Awards

11
Website
{%}|<~Xion HC~>|{%}
Originally founded by Audo
Who gave us a place to rant and a banner to fly
May teh lulz be forever perpetrated
In your name.​
Affiliates:
>>The Tetsuya Nomura Hate Club<<
~:Saix Fanclub~
~*)The NomuRoku Fanclub (*~
~< The Riku/Xion Hateclub >~ "I JUST MET YOU, GODAMMIT"
♥ ┌─| The XionxBed Fanclub |─┐ ♥
✖~The RokuShion Hate-Club~✖
Aqua. said:

this is a HATE club btw.
just in case you didn't know xD
However!
Zulkir said:

We (And I hope more members than me) try to ensure that Xion fans are allowed to post what they feel in here without pressure (this is before any mods told us to, contrary to what lies some people would say.)

Criticizing our reasons for "hating" Xion(with some thought put into it) and debating here is just fine.

The only thing this place really isn't for is just plain-ole Xion appreciation art or comments. The "non-serious" posts that go here are usually the mock posts and bash posts, since not everyone wants to have a super-serious discussion of a character all the time.

Mindless "you guyz suck for hating Xion" isn't liked here either (I assume you wouldn't like that in the FC either).

If we required everyone to absolutely hate every aspect of Xion in order to post here, well, that shows poor understanding on our part. This place isn't as "hostile" as some people think it is, so post freely.

No person who does not intend to cause hostility him/herself regardless of his/her opinion on any character should feel hesitant to post in this club under the notion that he/she will be intimidated, insulted, looked down upon.

His/her argument may be thoroughly addressed, but this is not intended against the poster him/herself and strictly targets the argument without any intention to make the poster look bad.
.Official Mascot.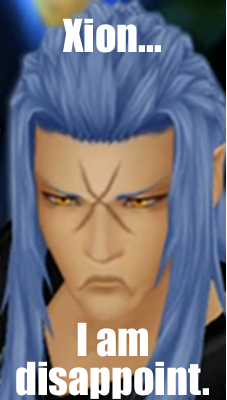 .Members.
♡ <-- our love/hate members
.Motivational Media.
More...
Xarmy Sue (comic)
Xion: was already a sue.(img)
Most boring, effortless cosplay (photo)
She's so deep (comic)
Roxas leech (img)
MARY SUE HIJACK LOL (img)
Get outta my fandom, bitch (icon)
Another 'Xion' that was already a Sue (img)
YouTube - Hitler has a KH Dilemma (vid)
Tet-SUE-ya Nomura: The Ultimate Suethor. (img)
Xion moping montage from just one manga chapter (img)
At least there's no Sue category... (img)
Xion's theme =/= Xion's tragedy (vid)
Hagrix: Ye're a Sue, Xion. (img)
Ye're a Sue, Xion. (comic)
Wheel of fortune (img)
First impressions of the new member (comic)
If only (img)
If only she really did turn batpoo insane in the end, like they originally planed... (comic)
XION IS TWILIGHT(img)
iMope (img)
Xion's weapon (comic)
Give it a good smack (comic)
Reika's essay
AAAIAAAIAAAAAAH (vid)
HUUUUURRRG-AAAAHHUH + lulz (vid)
cock block fail (gif)
*smacks Xion* Axel: yaaay (gif)
Sokairona frankenstein (comic)
ffff sand in my bed (comic)
Consolation fishing fail (comic)
Wanna hear the most annoying sound in the world? Parody (video)
*DONKEY SCREAM* for reals. (video)
Ice cream > Xion (comic)
"Axel would have been a far more interesting main character." (img)
ANOTHER OC named Xion! (img)
funny OOC Xion hate comic by Duncanheart page 1 (comic)
Oblivion D: (img)
Tainted Keyblade (img)
Nomura ruined a whole game, just so that his love could be revealed for the world to see. (vid)
I am disappoint (img)
Why are you here?(img)
Roku/Shi in a nutshell(comic)
Xion vs Aqua (img)
DeviantArt Picspam (montage)
Xion hate cookie (img)
and
reaction (comic)
Trollface Xion (img)
Xion Play Arts Tutorial (comic)[/img]

RAN > RAX (comic)
KH girls take a stand (img)
the little replica by reika (gif)
DDD trailer reaction by luna1017 (img)
what if it had been donald... (img)
the real game cover (img)
the face of tragedy
KH1.5 achievements?
Shallow Dive
and
You Scream
: managing to watch the cutscenes
Audo said:

Spread Xion Hate by using the Official Club Banner in your sig!

To put in your sig, copy the code below into your sig, and remove the *s

[*url=http://alturl.com/nx3q7][*img]http://alturl.com/odbsq[/img]
This is a very good article about Mary Sues! Just for you to use if people ever try to tell you that you don't know what one is!
click-->
150 Years of Mary Sue, by Pat Pflieger
<--click
[presented at the American Culture Association conference, March 31, 1999, San Diego, CA]
.Our Reasons.
​
NOTES:
+No transphobia.
+Keep ship bashing (if you have to) to ships with Xion in them, please. I don't mean you can't mention you personally don't like a pairing, I mean please don't be offensive. Use discretion.
+
Raz said:

You can dislike other people's opinions, but that's where it ends. There should be no name-calling, insulting, what-have-you.
So, no insults targeting individual Xion fans, kay? If you've got something to say, PM, please.
+USE SPOILER TAGS ABOUT UNRELEASED GAMES, PLEASE. i.e. [spoilers*]blahblahspoiler[/spoilers*], but remove the *s.
+If you like Xion and still decide to come in here, that's fine! We love civil and intelligent debate, and you're welcome to browse without responding. But if you get offended and decide to post 'U GUYS ALL SUCK XION IS BETTER THAN U', you're not going to get much out of it.
GOT A DEVIANTART ACCOUNT? JOIN OUR SISTER CLUB ---> WE HATE XION<----
Last edited: