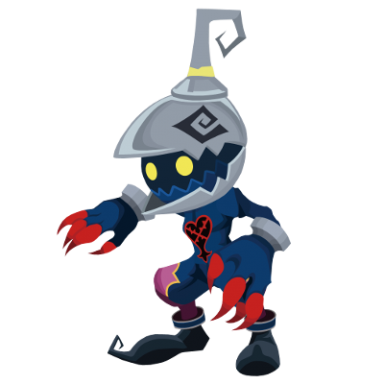 Joined

May 14, 2017
Messages

1,638
Awards

10
Location
Hello,

So this is a thread I'm not sure if people have made in the past, but I think it's a pretty interesting topic nonetheless. Video games often break our conventional reality with all the possibilities that they can have, and one such way is laws. While it's not exactly at the forefront of the games, I began to wonder how many laws are broken in KH. I'm not asking for things like OSHA violations in one specific room in twilight town, just little things that are easily noticeable and can be construed into funny sentences, like these:

Traverse Town;
Huey, Dewey and Louie run the item shop. Child labor laws dictate that anyone under the age of 14 (their age is around 10-12, give or take) is prohibited from any non-agricultural position of employment, along with restrictions of hours that said children could work. Given that Traverse Town seems to be in a perpetual (if not infinite) state of night it is unclear if these prepubescent ducks are in violation of the law, but to air on the safe side they're definitely breaking the law.

The blocked door in the 3rd district: While obviously something that's meant to block the player off from the 3rd district until the guard armor fight, the fact that it remains shut before Sora opens could be seen as negligence as it's a public space. Given that before Leon clears out the first district, the entire town is completely besieged by heartless (Not even the HOTEL is safe) and they clearly are a threat to the public at large, locking one of the few exits to the connecting districts could result in more hearts lost if they can't get through that door.

Pinocchio's theft: While a small crime, it's still worth noting that Pinocchio swiped things from the accessory shop while Cid wasn't paying attention. That wooden boy better thank the star he was born under because if there were any form of authority in Traverse Town, he would've been made into firewood.

Those are the kinds of things I'm looking for, silly little responses to what you think is unsafe in the worlds we've seen so far. It's just a fun little exercise.