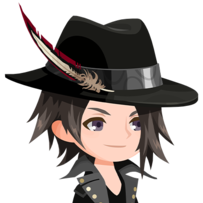 Joined

Jan 10, 2020
Messages

300
Awards

3
From what Master Xehanort told Vanitas, he stated that he wasn't born from Ventus AT ALL but rather latched onto him.
This is what Xehanort believes/suspects, but it's not what is actually going on. Remember that his sources of information aren't exactly reliable. He has the dreams he had as a child, which was a long time ago, and story is probably badly incomplete because the Player saw only a small part of it. Then he has the keyblade lore originating from the Book, which is also incomplete and polluted by later interpretations and additions (just like the "holy" books of real world religions). Finally, the Ven he knows in person is very weak and therefore the idea that Ven beat the Darkness to submission would feel absurd to him.
Remember in Union Cross we find out that Ven is actually pure light and he uses this to give Darkness a form.
He wasn't a pure light originally, but was turned into one temporarily whan the Darkness came out of him (and then later more permanently when Xehanort created Vanitas).
As of KH3 Ventus had already taken him back. I don't know why people keep confusing the past Vanitas we defeat in the graveyard as the present one.
This is simply wrong. Vanitas tried to rejoin them, but Ven rejected him. That's what the fight between them at the end of Ven's part of BBS is all about.