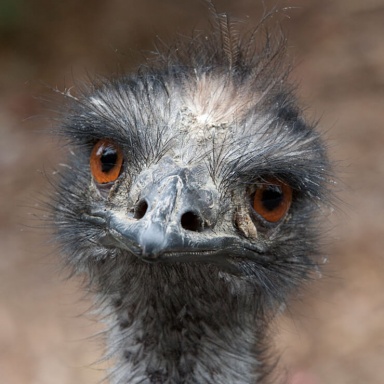 Joined

Oct 19, 2019
Messages

200
Awards

3
I don't remember posting about this two or so months ago but Dark Road did a lot.

First because it feels like some may misunderstand this; the darkness within Baldr is one born of the collective darkness of all within Scala. Baldr could feel the hearts of others and their darkness washed over his heart. As his own darkness grew it was influenced and nurtured by the darkness of others which was ironically born from their hatred of darkness. Both he and Player know that Xehanort will be influenced by the darkness as well in the future, while Baldr wanted him to seek the the truth within the Darkness and rebel against those who in Baldr's eyes were oppressing them, Player's last wishes were for Xehanort to overcome the darkness that may poison his heart and live in the light with his friends.

We got most of the Seven Deadly Sins down but may have all seven if you count Baldr and Xehanort.

Wrath- Queen of Hearts: Pretty obviously. This is one of the ones that Xehanort says out loud and definitively so it's not a leap.
Envy- Beast: He is shown when MoM is talking about Envy and it wouldn't be a stretch to say some of his anger comes from being envious of those not cursed to be a monster. It may also be Evil Queen, or even both of them, but I'll put him down for this because she may fit in another place
Greed- Jafar: Xehanort again refers to him in definite terms here and it fits his character.
Gluttony- Evil Queen: This one not too attached to but she does monopolize what she has without the want to help others with it so that may be a strong enough showing of Gluttony for it to count.
Sloth- Hades: Vidar: Hodr: Hades fits some of the sloth check points where he is lazy and wants others to do the work for him, but Vidar and Hodr may fit one of the lesser known points of Sloth which is disregarding/willfully ignoring the lessons of your teachers.
Lust- Baldr: He lusted for the light, he lusted for the power of Kingdom Hearts. This one is a bit more flimsy with just that said, but I have grown long in the tooth already.
Pride- Eraqus: Xehanort: Surprisingly I ended up with Xehanort as secondary to Eraqus in this category. I didn't know it would end up like this when I started listing it, but it did. Eraqus believes that he and his ways are right and that doesn't really change from his teens to when he is... How old is Eraqus supposed to be in BBS? Whether it be before and after Vor leaves, or in the underworld he's pretty much always stuck in his ways and takes offence at another perspective. Xehanort isn't very prideful here, but moreso in his old age, which explains why they had such a large falling out... Multiple times.

Mom wouldn't be MoM without giving out various truths that he knows will be taken the exact wrong way to make everything worse. What a rascal, what a stinker.

Oh, they managed to make a chosen one plotline that keeps the character from seeming the most special person in existence. We already know that MoM sees the future because it has already happened, and thus any true alterations to the timeline of foreseen events (outside of magic) will erase you from existence eventually on some the observation of the timeline has set it in stone energy. So the Child of Destiny is literally just him seeing Sora do his thing and people latching on to the final events of KH3 since it's the only hope they see despite Sora being a "... dull, ordinary boy."