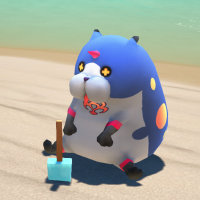 trapped in revamp hell
Staff member
Ok. Now for our purposes - and I know this is being impatient considering were gonna get a dev livestream tmrw I think - do we assume that July's update pushed August's back to Sept, or wwas there never an Aug update planned from the beginning?
Probably the latter. We may have gotten story updates for UX, but JP made no mention of it in their event calendar so I'd assumed they hadn't planned on being able to prepare anything new this month.
As a side note, I wouldn't really expect anything noteworthy from the stream tomorrow. We'd have already gotten September's event schedule 6 hours prior so I doubt they'll be able to share anything new. With these streams, it's mostly just the community staff recapping what we already know and playing through the events on their own accounts.