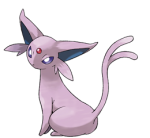 Joined

Dec 8, 2008
Messages

3,606
I just got home today like any other day from school off the bus, and I go into my room to see......... MY NEW NINTENDO POWER! The cover has an epic, super awesome picture of days with 6 awesome full pages of Info! I died right there in the room. So other people that got it want to discuss please? I will be reading it shortly.
Alright, these are the best I could do. Sorry about the shitty quality, but the words can be made out.

Here's the cover.

It says Traverse Town on the bottom left.

Pinnochio's World is the first one.

Like I said, the issue doesn't show pictures of the actual worlds, it just says so at the top.
Last edited by a moderator: