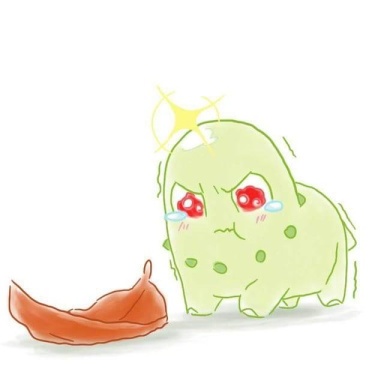 Joined

Nov 28, 2005
Messages

6,509
Awards

8
Think of this as a spin-off to the
Design a KH Boss thread
, only this time coming up with ideas for new Dissidia roster additions. I guess a few guidelines are in order:
A. Character must come from a Square-Enix work, I've decided to broaden it beyond just FF to make things more interesting. For the purposes of this thread KH characters are eligible despite being Disney owned but only for OCs.
B. Basing the moveset on Duodecim gameplay is preferred. Like sure I suppose you could make it based on NT,
but why?
C. Try to have some sort of theme/gimmick to the character like the PSP games did (I.E. Bartz being a mimic, Exdeath being purely defensive, or Emperor's traps)
D. As a default, use playstation controller layout for when needing to mention specific buttons. Obviously a hypothetical new game could )& should) be multi-platform but let's inputs simple for now.
E. Because all currently available gaming hardware (Be it console, mobile, PC, or streaming) are well above PSP's technical limitations, feel free to to include stuff that wasn't possible before. E.G. like how Sephiroth couldn't have his Safer form as an EX Mode & Yuna's aeons only had a part of their bodies visible.
Mallow (Super Mario RPG)
Theme: Weather Wizard. Uses the forces of nature for wider reaching AoE attacks that do less damage as a trade-off. His HP moves deals damage equal to 80% of his current BP.
Brave Ground Attacks
-Stretch Jab. Default. Extends his rubbery arm to punch far away. Can be a 3-hit combo with 1st hit being a right jab, 2nd a left jab, & 3rd both fists.
-Stretch Backhand. Level 4. Swings his arm in a wide arc in front of him.
-Sonic Cymbals. Level 20. Bangs 2 cymbals together for an AoE surrounding Mallow.
-Froggie Stick. Level 13. Uses his stretchy arm for a farther reaching overhead blow with a wooden club bearing the head of a frog.
Brave Air Attacks
-Punching down. Default. Stretch punches downwards.
-Cyclone Fists. Level 10. Spins in midair with his long arms damaging anything within range.
-Air Sonic Cymbals. Level 20. An aerial version of Sonic Cymbals.
-Air Froggie Stick. Level 13. An aerial version of Froggy Stick.
HP Ground Attacks
-Thunderbolt. Default. AoE spell that covers the space in front of him with lightning bolts rained down from a cloud that spawns above. Pressing Square a 2nd time right before the the lightning strikes will create more bolts over a slightly larger area.
-BP Rain. Level 7. Spends a percentage of his Brave points to cast a rain cloud over him that gradually build up BP over time.
-Snowy. Level 23. Builds a snow man that expands outward, hitting the opponent if they're nearby. Quickly rotating the stick as the spell is cast increases the AoE.
HP Air Attacks
-Thunderstorm. Default. Spawns 4 clouds surrounding the opponent which all shoot lightning towards the center where said opponent is.
-Tornado. Level 16. Creates a large tornado in front of him.
-Star Rain. Level 25. Spawns a bunch of glowing stars around him which all shoot forward. For legal reasons this is the move that's the most heavily altered from the source material.
EX Mode: Cumulonimbus. Expands into a larger & denser cloud with a dark grey palette. His lower half disappears & his cloud form has a faster "running" speed. HP moves lose their damage penalty.
EX Burst: Psychopath. Reads his opponent's mind to learn their weak points & strikes them with many Thunderbolts. Mechanically this has the player scrolling through textboxes of the opponent's inner monologue with X until they find a line like "I hope he doesn't hit my ****", & then press Square to to confirm. If done correctly, Mallow finishes his burst with Shocker, a single huge lightning bolt shaped projectile coming down on the opponent.
Misc Info
Rival: Smithy
Alt Costumes: Prince outfit, Frog costume.
Mannikin: Cloudy Frog (light grey)
Equipment: Uses mage type gear. Exclusive gear include
-Stripe Pants
-Thick Pants (increased thunder resistance)
-Mega Pants
-Work Pants
-Happy Pants (no comment)
-Sailor Pants (increased Ice resistance)
-Fire Pants (increased resistance to fire damage)
-Prince Pants (ultimate armor)
-Cymbals
-Froggie Stick
-Ribbit Stick
-Sonic Cymbals (ultimate weapon)
Music:
-
Let's do the Fooka Fooka
(stage theme)
-
Fight Against Monsters
(Manikin battle)
-
Fight Against a Somewhat Stronger Monster
(Story boss)
Stage: Nimbus Land
Multiple stratus cloud platforms in the sky with buildings on them as additional platforms. The largest stratus in the center has the towering Nimbus Castle ( which would look a good deal more impressive than pictured above). The Omega version is darken with high winds sweeping in at random. The buildings besides the castle now have thorns that cause Brave damage if a fighter crashes into them due to the wind.