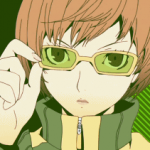 Joined

Jan 2, 2009
Messages

5,221
Awards

2
Age

28
no kh2 the best !!!!!!!!!!!!!!!!!!!!!!!!
lul k
kh2 is alot better than kh1 if u dont think that than obviously you are fucked up in the head
:|
IMO, not really. I do admit, it had more action and it was entertaining to some degree, but the dialogue was poor, Sora dumbed down, Kairi got worse, the Disney worlds having little to no effect on the overall plot, and and the long ass monologues that could've been replaced with fighting. There's most, trust me xD;
Barley, it needed to be more difficult.
This, I agree. Navigation through everything was much easier than previous games.
The gameplay overall was very fun. It wasn't horrible, just very easy. If Sora wasn't overpowered and it didn' consist of button mashing, the gameplay would be perfect. Oh, and bring KH1's magic back.