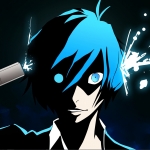 Once more 'round the room we waltz.
Joined

Nov 29, 2004
Messages

5,623
Location
Hey guys! I got here like yesterday around two. I am currently in a local hotel, not far from the E3 Conventino. My school is pretty much out back home so I just got the rest of my assignments and shit for the week.

Anyways, checked out a lot of cool stuff. I am looking forward to all Kingdom Hearts related items they talk about. Also, seen the new Xbox 360 up close, it kicks. So does the new Ps3, they have it in a booth all by itself, and there is like always a huge crowd moping around it.

Anyways, if there is anything anyone wants me to check while I am here, please tell me! I am doing this from my laptop!