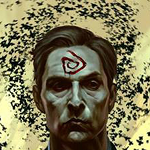 Joined

May 16, 2007
Messages

5,612
Awards

4
Location
I understand all of them except Axel.. Axel isn't connected to Sora.. ?

And I didn't understand Mickey saying to Sora that he was in Traverse Town too if after that they went to Castle Oblivion?!
Days implied that Axel was "different" after going to CO and meeting Sora. This difference, as we've seen, is an apparent capacity to feel. In BbS, Ven connected to Sora's heart to restore his. The same may be said for Axel, that he connected to Sora's heart and received his own heart, of sorts. Thus, when he's around Roxas, the connection to Sora makes him feel emotion.

Hence the whole "You make me feel... the same" line.