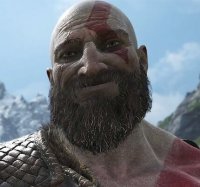 Joined

Jun 30, 2008
Messages

12,681
Awards

44
Age

24
I don't know what's the situation in the U.S, but in spain KH3D is more over-hyped than BBS. And are more N3DS selled than PSPs. By the way, looking to the forums and surveys I'm very sure of KH3D was going to sell more than BBS. But now? we'll see, the forums are burning, like I said.


I don't know why I shouldn't discuss about it. I mean, it's normal that don't care you, becouse the game will be in your languaje, I'm very sure you will be upset if the game wouldn't be translated in English (or maybe not, I don't know you).
Anyway, I used to read the forums, and that was a good occasion for register.

PD:And, please, don't talk me about Tales, becouse de fanbase of them are nothing compared with the fanbase of KH. And the same for the sells (oh, and I like the saga Tales too).
PPD: What's OP?
Well, it is different in Spain, so let's agree that our situations are different.
Also, O.P. stands for Original Post.