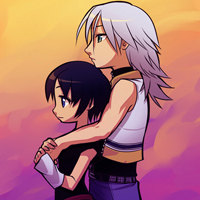 Joined

Jan 31, 2008
Messages

16,306
Awards

5
Age

37
Location
Website
Umm... I dunno if this was said earlier or just a stupid idea that just popped in my head so here it goes... We all one that there is a year gap between KH1 and KH2, so what if 358 stands for the number of days Roxas worked in the Organization, and the extra 7, Roxas might be wondering around Twilight Town before Xemnas found him...
Roxas has been in the Org for longer than Sora's been asleep.
Sora's sleep alone - being the gap between CoM and KH2 - took about a year, so the 358 probably stands for that, minus the 7 days at the start of KH2.