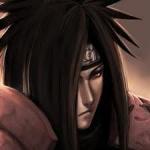 Joined

Nov 28, 2008
Messages

6,422
Awards

1
Re: Everything We Know About Birth By Sleep | Unbirths So Far

Imagine Master Xehanort stabs Aqua while she's protecting Ven and then Terra arrives just in time to witness this. MX heads toward KH and Terra holds Aqua as in her dying moments they confess their love for eachother and then she dies. Terra's rage grows and he becomes so consumed by darkness he can only feel anger and hate and beats the shit out of MX. All because he lost his love.

Thats what I want to see.