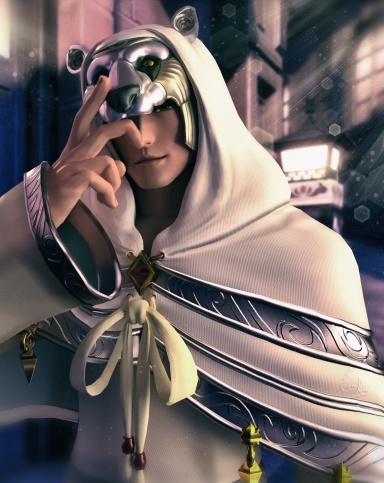 Joined

Feb 3, 2015
Messages

490
Awards

3
Age

28
Location
Website
You know, I've been feeling down about Kingdom Hearts lately. Epseically since a lot of fans have been harshly critical of the series itself. Not saying criticism isn't warrant or valid but I've always appreciate the story and characters of Kingdom Hearts and I've had very little complaints compared to others and understanding why sole fans don't like or care about certain things that I do made me feel weird to even like this series for what it is. I know it's not the best written story with the best written arcs but it's always hit an emotional core that no others series has done for me. Maybe I'm too soft on the series, maybe I'm nostalgia blinded. I don't know. But for the past few weeks, I feel like my love for the series isn't warrant or something; like it's a bad thing that this story I've been following for so long is one I consider good, even despite its fault. And I've been believing that maybe that foolish too think and I shouldn't be into it as much as I am.

This trailer and latest boxart threw all that doubt out the window. Despite its faults I love this story and I love its characters and this trailer showing pretty everything I've ever wanted from the conclusion of the series being presented show me that it's okay to love this series. It's okay to also admit its faults but there's something about that has always kept me going back and that is something no other series has done for me. It also makes me happy that I get to share this love for the series with my little sister, who's into a lot of gaming like me and KH was the first thing I introduce her to. Since playing all the games, she has been begging me for when this game will come out and that's something I never expect and makes me love this series more. That, despite the writing, is still able to bring people together and connect with the story and gameplay. And on that level KH succeeds for me.

I can't wait to play this. It's becoming everything I've ever wanted as a kid when KH2 was finally done. Will the plot be any good? Who knows but I think know in my heart that'll satisfy me no matter what. Me and my baby sister are going to love playing this game.

also THE BOXART IS SO PRETTY IM GOING TO CRY!!!