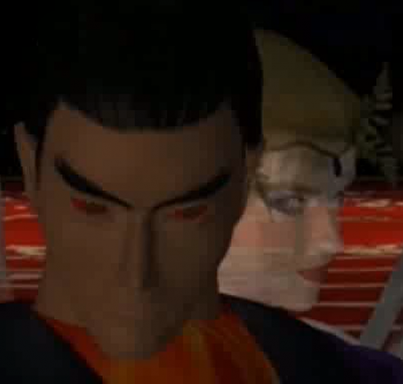 Joined

Aug 6, 2008
Messages

694
Awards

4
Location
Website
So I've been thinking about the next couple of parts for this Remake again recently. I know I made a list, years ago, of all the story beats in the original, and by dividing them in equal lengths came to the result of eight parts. Now I never suspected that eight parts would be realistic, but I decided not to give it anymore thought than that. Until now.
I never expected this remake to be completed in three parts in the first place, and with part 1 only being Midgar, I felt confirmed in my expactations.
However everywhere I go, I see people expecting three parts, with part 2 ending with the ending of Disc 1, and part three being the rest of the game. I have only come across two types of speculations at to why they think so. 1) Maybe Square Enix will make it three parts as a reference to the three discs, who knows? 2) There isn't really any good point in the story, between Midgar and Aerith's death, which lends itself to an ending.
Now for the first point, yeah... maybe. IDK. We'll just have to wait and see.
For the second point, 1) I honestly think Gaea's Cliif, and the Northern Crater would be a better place to end a part, than Aerith's death. Not only does it happen soon after, but it would also be a cliffhanger ending, that leaves our heroes at rock-bottom.
2) I would argue that Cosmo Canyon could be a decent cut-off point. It is approximately at the halfway-point between Kalm and the City of the Ancients, and true, not much main plot actually happens - Cloud's flashback, and the first meeting with "Sephiroth" and Jenova aboard the Cargo Ship from Junon to Costa Del Sol, the rest is just the party chasing the man in black - but on the other hand, we get quite a bit of story development for our characters.
* As the party rests in Lower Junon, Cloud's subconscious talks with Zack about Tifa, and when Cloud asks her about 5 Years Ago, she dogdes the question. This isn't brought up again until Gongaga, and if you skip Gongaga, it's not brought up again until the Northern Crater. Maybe built some more tension between the two, as Tifa is clearly hiding something from Cloud.
* Barret's hatred for Shinra is explained, and he gets to see his best friend who has gone insane. Corel Prison is just the ruins of Barret's old home town, maybe have some conversation/dialogue options around the prison to hear his story. Also how did the Gold Saucer get constructed in just four years???
* Early on it is established that Red XIII hates his father for being a coward. His forgiveness of Seto is pretty fast in the original, and I would imagine that to be expanded upon. When we return to the Gold Saucer for the Keystone, Red XIII mentions that Hojo gave him the XIII tatoo, and is worried that maybe he will go crazy too, but nothing comes of it. It would be interesting to see how Hojo's experimentations on him, has affected Nanaki mentally.
* If there's no longer any optional party members, then when does Yuffie join the party? I would imagine she would join just before Junon - as that is the earliest she can join in the original, and Junon sells weapons for her.
I could see her introductory scene to be something similar to what is in the New Threat Mod, where she sneaks up on the party, and steals their stuff, and the whole party gives chase.
As we go through the game, I hope we get some hints about her home, and how the Wutai war affected her, and everyone around her. We didn't get any of that in the original before the Wutai sidequests - propably because she is an optional party member, and you may not get her until disc 3 - but now that she is obligatory, those hints can be sprinkled about here and there. Sidenote, I've always liked that first time in Costa Del Sol, she goes to help out the Materia Store, that's a cute hint to her obsession with Materia.
* We have Cait Sith in the party for five minutes, before the first suspicions of a traitor in the party shows up (Gongaga), then the whole traitor subplot is forgotten about until the date scene. If SE can build the story up, so the suspicions of a traitor, doesn't happen immedeately after we get Cait Sith in the party - and maybe even point in the direction of another party member - when Cait Sith does betray the party, it will hurt more.
I really think Caith Sith is very underdevelopped in the original, Reeve starts the game thinking of Avalanche as nothing but terrorists. Yes he works for a company that drains the planet's life force, but it also provides living standards for the people, and as head of Urban development, he truly tries his best to direct company fundings to better the lives of people. When he joins the party at first, it is as a spy, so Reeve can keep tabs on the terrorists, but as he travels with them he learns, that they are not fighting against Shinra, just because it's an evil company, but because they worry for the Planet. Later on he starts to leak confidential Shinra plans to Avalanche, this change of heart is implied in the original, but it's not fully explained, and that's one of my biggest hopes for the Remake. #JusticeForCaitSith?
* And finally, Midgar is pretty huge in the original, and SE has expanded upon it, and made it gigantic in the Remake. Shouldn't we expect the same kind of expansion for every town we visit? I would say, at least for Junon as it is the second largest city in the world.
The biggest downside I have to Cosmo Canyon being a cut-off point, is that we will not have met Vincent and Cid yet, by the end of part 2. It would be nice to end part 2 with a full party, but I could also see learning about Sephiroth's past from Vincent being a starting point for a part.
So this is where I stand on the subject of parts currently.
Part 1: Midgar
Part 2: Kalm to Cosmo Canyon
Part 3: Nibelheim to Northern Crater
Part 4: Weapon attack on Junon to ??????
I don't know if disc 2 can be split in two after that. Mideel is the only town we haven't explored yet at that point, the Huge Materia quest is just revisiting places we've already been to, but everything could be even more expanded than what we have seen up to that point. Exploring the ocean could be massive, or it could be as little as it was in the original. The Return to Midgar is one of my favourite moments in the original, and I would really want that to feel big in the remake, not as big as a whole game to itself (with Final Dungeon tagged on), but huge.
It could potentially be two parts, but then there is Meteor looming in the sky, promising emininent doom is upon us. That wouldn't really feel scary/frightening if we split it into multiple parts, so I dunno...
If it does end up being three parts, then okay I stand corrected. These are just my thoughts on the subject, at this point in time.