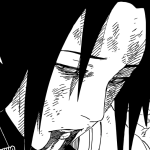 need some more candy cane
Joined

Jan 18, 2010
Messages

5,624
Re: Final Trailer Here (7:11)

I didn't expect much. But there have been some improvements.

Terra: He sounds great. Especially in the flashback scene. He sounds very enthusiastic and young. As he should. Since it IS a flashback scene. The scream was absolutely epic.
Aqua: Better than I've heard before. She sounds better this is actually the best trailer with her in it. Ugh, you KH fans just like to complain. She isn't terrible or bad even. Just average :/ KH didn't have the best dubbing anyway so this isn't much of a step down.
Ventus:Sounds like Roxas. Nothing else I can really say.
MX: Still sounds kind of gross but i'm getting used to him now.
ME: Fucking Mark Hammil man. I can't say anything else.
Mickey: He is doing Wayne Alwine's voice justice.
Vanitas: His VA delivers.
Others: Alright, I guess. Zack sounds like Zack and that is always great.

Yall are some haters. The VA cast in this game is average, just like it has been in every single other KH game. Except KH1 maybe.

I'm satisfied.