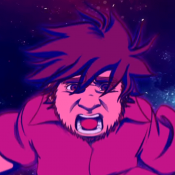 Joined

Dec 29, 2005
Messages

7,085
Awards

6
Firewatch is an interesting game that I'd like not to talk much about to avoid spoilers, but the main jist of the game is that it's a mystery game that is basically an interactive narrative akin to Dear Esther. Although unlike Dear Esther this game has a bit more personality and plot.
​
I've played about an hour of this game and it's a breath of fresh air in terms of video game narratives. At 20 bucks (17 right now on Steam) I would highly recommend giving this one a try.
[video=youtube;ddvxe_72fc0]https://www.youtube.com/watch?v=ddvxe_72fc0&ab_channel=AlphaMale[/video]
​
Also, if you don't care about spoilers, here's me playing the first hour of the game very poorly with a friend of mine.
[video]http://www.twitch.tv/reaganrayden/v/43662598[/video]