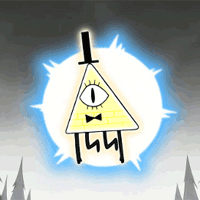 Joined

May 12, 2004
Messages

7,091
Awards

18
Location
Website
Hey, everyone! First off, I want to apologize for the huge delay with getting everything moving forward again. I'm going to try my very,
very
best to prevent further delays, but unfortunately, I can't make any concrete guarantees (at least until the end of the year), just because of the holidays coming up and everything. Regardless, I will do my best!
Back in October, I asked what should happen to Arcana, considering that very little has happened to the RP in the past few months. Thanks to the poll, we're going to revamp the roleplay and start over from scratch.
This is going to be the first of several (at least two) threads, where we discuss the changes that are going to be made to KH: Arcana when it returns. I want Arcana to be a big community project, so I want to involve everyone in the updated RP's planning. (Also, if you weren't in the original Arcana, that's okay! You're still more than welcome to join in!)
This thread will be open for the next two weeks, so discuss and brainstorm away!
This first thread will be focusing on changes to how the RP will operate when it returns.
Currently, these are the concrete plans for the RP:
The KH: Arcana subsection will be removed and the roleplays will take place over in the Canon Roleplays area. It will also be downscaled significantly.
We will be selecting a group of "mods," whose sole job is to keep the roleplay running and keeping it active.
With those plans, we are focusing on the following:
How to downscale the current version of the RP and make it unique from a normal roleplay -- should it be in one thread in the Canon RPs section, should there be multiple threads, should everyone still have the opportunity to go to other worlds outside of the main event RPs, should there only be the event RPs and nothing else, etc.
What would the "mods" for the RP be able to do -- what roles would they/their characters play, would they be given special roles in the RP, what kind of powers would they have in the story, how would these people be picked, etc.
Misc ideas -- would there be main character roles in the RP, should characters' powers/abilities be upgraded by defeating Heartless or enemies, should there be special event RPs, etc.
These are just some basic ideas for right now and there's a lot more to be discussed here. If you have any ideas on other things that should be included in the updated version of Arcana, feel free to throw them out!
This thread will be up for the next two weeks (until 12/19), so we can brainstorm ideas and figure out where the RP should go when it returns.
I want to make this as successful as we can, hence why I'm creating these threads. After the thread closes, we will finalize the operation changes to the RP and go from there.
Also, quick note:
please do not discuss story elements here!
After this thread is completed, I'll post up another thread, where you can discuss story changes and everything. If you have any ideas, hang onto them for right now! (If any story elements come up, I will most likely delete them because that's not the point of this thread; please,
please
just hang onto them right now, we will definitely get to them!)
Otherwise, that's it! Discuss away!
If you have any questions about this thread or anything else in the works, let me know and I'll do my best to answer them!