Kingdom Hearts has recently entered the world of downloadable content with the recent release of Kingdom Hearts HD 2.8 Final Chapter Prologue and it seems the digital train isn't stopping any time soon.
Gamestop has put up a listing for the digital version of Kingdom Hearts HD 1.5 + 2.5 ReMIX for $49.99.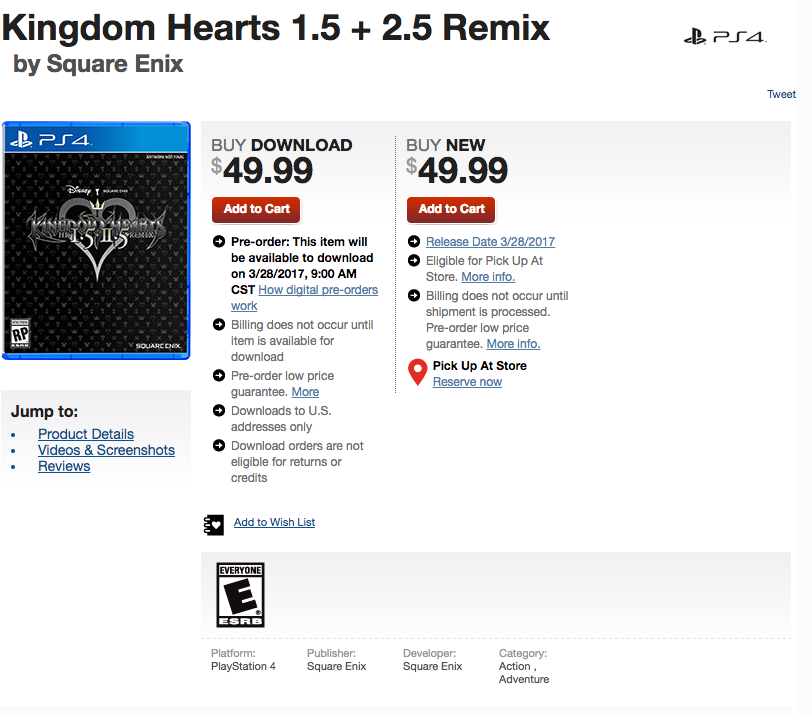 Thanks to DOWN from Neogaf.