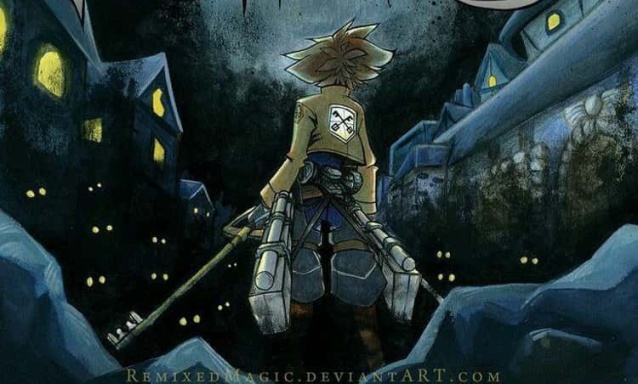 Joined

Jan 14, 2021
Messages

386
Awards

31
Age

29
Location
With October and Halloween right around the corner I figured I'd ask this question now. If Halloweentown ever returns, and this time all of our heroes visited the world, what would their transformations be? I have a few ideas and I'd like to see what everyone thinks.

Riku-Werewolf
For Riku I wanted to represent his struggles with Darkness and I thought of this line from Harry Potter and the Prisoner of Azkaban
Remus:"Finally, the flesh reflects the madness within."
Sirius:"Well, you'd know all about the madness within, wouldn't you Remus?"

Axel-Creepy Clown
With his sarcastic personality and crazy red hair, a clown would be the perfect choice for Axel/Lea.

Xion-Porcelain Doll
Dolls are creepy. And since Xion was described as a puppet (close enough to a doll) I thought this would be an interesting and unique look for her.

Terra-Mr. Hyde
Like Riku, Terra has a history with Darkness, and to incorporate that into his transformation without copying Riku, Terra would adopt the monstrous form of Mr. Hyde,(the physical manifestation of Dr. Jekyll's darkness) complete with a top hat.

That's what I've been able to come up with. I can't really decide on what works best for the other characters, so if anyone has any ideas, feel free to share them in the comments.