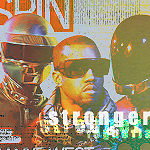 You ain't got no YEEZY!?!
Joined

Oct 5, 2005
Messages

5,680
Age

29
Location
Heroes

&

Villains
_________________________
DESTINY
An Original Role-Play
__________________​
July 29, 2011. It is a peaceful day in the United States. But that peaceful day soon turns into a day that many will never forget. At approximately 2:15 PM Central Time, something terrible happened in the three major cities of the U.S.
Timed explosions engulfed Los Angeles' Griffith Park, Chicago's Lincoln Park, and New York City's Central Park. Hundreds of people died in the explosions. Thousands more were severely injured. Despite the joint collaborations of the Secret Service, the CIA and the FBI, the government has made no breakthrough in discovering what (or who) caused these explosions.
Exactly one week after this horrible event, now dubbed 'E-Day', many survivors of the explosions have discovered that they possess superhuman abilities. This discovery changes their lives forever. Some decide to use these abilities for the greater good, whether it be lowering gang activity or saving a family from a burning building. Others decide to not exhibit their abilities at all. But then, there are the ones that have decided to use their abilities for personal gain, such as robbing banks or taking over the world.
Where do you lie in this spectrum of superhumans? Do you use your abilities to save the world, or do you use them to rule it? You are in control of your own destiny. However, heed this warning: Whatever you decide will impact the future of the Earth, and the future of the human race. Also, a man by the name of Derek Lockwood, founder of Lockwood Industries, has become very interested in the superhuman struggle. What are his intentions? But don't let this simple man or your squabbles against other superhumans keep you from what you should really be trying to figure out: the TRUE nature behind E-Day. What caused this catastrophic event?
__________________​
Morality​
One interesting mechanic I have decided to integrate into this roleplay is Morality. Morality, simply put, is choice. What do you do when you are faced with two life-changing decisions? Will you save a bank full of innocent civilians from being killed by C4? Or will you chase down the evil bank robbers and bring them to justice? Will you save your fellow hero from his doom? Or will you allow him to die in order to stop the villain and be the hero that gains all the credit? You will be faced with many decisions in this RP. YOU just have to choose them. But be warned, the world will suffer if you make the wrong decision, even if YOU feel it is the right one. Hell, the government might even start to say "enough is enough."
If you make completely immoral, evil, and ill-advised decisions throughout this RP, YOU WILL BECOME A
SUPER
VILLAIN. If you make decisions that result in the happiness of others, idolization, and peace, YOU WILL BECOME A
SUPER
HERO.
This mechanic really works for those who decide to be neutral, or those who are originally a hero or a villain.
__________________​
Yes, I am restarting this role play. I know I let all of you who joined down last time, but I won't let you down this time. There will be a character cap, and the main plot to the story will be more clear in the beginning of the RP.
Characters​
Heroes
Robert Sloan/Power Man
James Yorke/Speedstar
Asuka Aina Akiko/Baria
Neutrals
"Zane Rogers"/Zane 0-182/Techno
Eric Lorsin/Shifter
Casper Donn/Star Striker
Bryce Tavar/Endeavor
Mike Weirs/Tidepool
Marcus Wallace IV
Villains
Derek Lockwood
Harlee Soran/Static Electric
Caleb Kennington/Leech
Rules
1. NO Killing and/or Controlling anyone else's hero or villain without permission from me and that person. If this happens once in my sight or the sight of others, you will get you kicked out of this RP.
2. No Spamming in this RP.
3. PLEASE, don't try to copy someone else's template and try to get away with it, that will end in an automatic explusion from this RP.
4. Post any and ALL questions here in this thread.
5. If you are having a hard time deciding what powers you would like, please refer to these links:
List of superhuman features and abilities in fiction
and
Categories of Superheroes
6. If it was not clear in the story, let me make it clear here: The heroes and villains discover their powers a week after E-Day. But when this RP opens up, it will be September 8, 2011, So you HAVE had MONTHS to somewhat control your powers.
7. Hey, if more than one person lives in the same city, why not partner up or at least be best friends?
8. NO, you may NOT have the same exact powers and abilities as Superman. That means no invincibility. Also, you may not have cosmic powers, such as control over the stars, reality wraping, portal creation, or time travel. Anything Franklin Richards can do, you are NOT allowed to do.
9. I want to make it clear that if you have a hero that has powers that belong in different categories (ex. a character that has superstrength, super speed, and fire powers), you would be considered a "jack-of-all-trades", and that'd be pretty one-sided. If you want to be a good, balanced character, I suggest you have powers that fall under a specific skill.
10. You MAY control more than one hero or villain. Up to two (three if you're willing to keep up with all of them) characters are allowed for use by one member.
11. ONLY
EIGHT MEMBERS
WILL BE ALLOWED IN THIS RP. IT IS A FIRST COME, FIRST SERVED BASIS.
12. If you join, you are obligated to stay and finish this RP.
13. HAVE FUN WITH THIS.
14. Who said you had to have superhuman powers in order to be a hero or villain?
__________________​
Template​
Name:
[First and Last. You may have a middle name as well]
Alias:
[Every hero and villain needs his/her own unique name. What's yours?]
Age:
[Nothing younger than 13]
Gender:
[Male or Female.]
Nationality/Ethnicity:
[African-American, White, Mexican, etc.]
Appearance:
[You may be descriptive, or you may post a picture. If you can draw and upload your own costume, that would be AWESOME.]
Alliance:
[Heroes or Villains. Or you may be Neutral]
City of Operations:
[The city your hero or villain does most of his heroic or villainy work. The city does not have to be L.A., Chicago, or NYC]
Powers/Abilities:
[You are allowed up to three]
Weaknesses:
[If any.]
Weapon(s):
[Captain America has his shield. What's in YOUR arsenal?]
Personality:
[How does your character tick?]
Biography:
[A few paragraphs. 2 at the least]
__________________​
Name:
Robert Vincent "Bobby" Sloan
Alias:
Power Man, also has the moniker of "The Hero in Yellow Spandex"
Age:
21
Gender:
Male
Nationality/Ethnicity:
African-American
Appearance:
-
as a civilian
: Bobby stands at six feet, three inches tall, with black, buzz cut hair. His eyes are hazel brown, and they tend to get him major compliments from women. His skin is a light-tan color. Bobby wears an assortment of different clothes, never sticking to one true style. Bobby also wears full-frame glasses. Since E-Day, he has gained a larger athletic build.
-
as Power Man
: When performing his hero duties as Power Man, Bobby dons a yellow spandex suit with black gloves and boots. The symbol in the middle of the suit is a italicized "P" standing for Power Man. He removes his glasses and wears a yellow mask similar in design to that of Static Shock's, one of his favorite comic book superheroes. When his mask is somehow unavailable to him, he wears a pair of sunglasses that shield his eyes from the common civilian.
Alliance:
Heroes
City of Operations:
Chicago
Powers/Abilities:
-
superhuman strength
: Bobby has the ability to have a level of physical strength much higher than that of an average human being, and even a body builder. Though he cannot necessarily lift a building from out of it's place, he can throw a punch that could send someone of lesser strength flying several feet past him.
-
superhuman durability
: Bobby has the ability to have a higher resistance to one or more forms of damage before being injured. For example, when facing a villain that also has superhuman strength, he is able to resist a punch or kick from the villain. However, although he MAY be able to survive a single bullet shot, a barrage of bullets would definitely overwhelm him.
-
superhuman reflexes
: Bobby has the ability to react faster than a normal human being, although a surprise attack from behind his back could easily cancel this ability.
Weaknesses:
-
his personality
: Bobby's heart of gold can definitely be used against Bobby by his enemies, therefore making it a weakness. Although, none of his enemies have used it against him as of yet.
Weapon(s):
Currently, Bobby has no weapons in his arsenal. He HAS looked into using a sword in combat, though.
Personality:
Bobby is a hero with a heart of gold. He takes his heroism seriously, and is willing to sacrifice his life for anything, whether it be friends, family, innocent civilians, and, in EXTREME cases, his enemies. Though sometimes, Bobby may be a little in over his head. To those who know his secret, he often gloats about being a superhuman. He also tends to toy with the enemies he faces in battle, a quality that many of his enemies hate about him.
Biography:
Robert Sloan was born on May 19, 1987 to Raymond and Sydney Sloan, in Chicago, Illinois. He has been raised on the city's South Side his entire life. His father Raymond is the founder, chairman, President & CEO of Sloan Technologies, a company dedicated to fueling the advancement of the world's technology. His mother, deciding that both of their careers would barely give them time to raise Robert, retired from her teaching job and became a house wife. He actually sees his father a lot, despite the work of the company.
When Bobby was 18 years old, tragedy struck him and his father. His mother died in a bank robbery that took place one day before her July 10th birthday. Despite their rebuttals, this has left huge emotional scars on both Raymond and Bobby. Bobby is thankful that his mother was at least about to see him graduate from high school. This aftermath of this tragic event inadvertedly began to tear Bobby and his father apart. Raymond became swamped with work, and Bobby focused on his college future.
Tragedy further struck the family on July 29th, 2010 at 2:15 PM Central Time.
While on hanging out with his best friend Jimmy and his girlfriend Dominique in Chicago's Lincoln Park, an explosion ravaged the park, killing hundreds. Thankfully, Bobby, Jimmy, and Dominique were three of the lucky thousands to survive the explosion, though Dominique was left with a fractured arm, and many bruises and cuts that eventually healed. And, thankfully for Raymond, he did not lose the second person who meant the most to him throughout the entire life. It was a miracle that the three of them survived.
But what happened in the next week for Bobby would prove to be an even bigger miracle.
Aweek after the traumatic event, now dub 'E-Day' by the government, Bobby discovered that he had superhuman powers. Specifically, he noticed that his strength, reflexes, and durability had quadrupled. After several self-lessons to control his powers, Bobby decided to use them for the greater good and not allow events like his mother's death to happen to innocent people anymore. It was then that he became "Power Man", a symbol for justice and peace. He often collaborates with his best friend Jimmy, who also discovered that he had superhuman abilities.
He has earned the respect of some of Chicago's citizens, and hopes to one day expand his heroic acts to other cities.
One thing Bobby cannot get out of his mind, is the major coincidence of the explosion. The explosion did not take place in just Chicago, but also in Los Angeles and New York. And at the exact same time (11:15 AM PST, and 3:15 PM EST). Is this a conspiracy created by the government to create a superhero force to combat terrorism? Or did these events not include the government, and was created by a mad man to see the world be destroyed by heroes and villains? Only time can tell.
Bobby is in his final year at Columbia College Chicago, hoping to gain a Bachelor of Fine Arts in film so he can live his dream as a film director. Although, he has said that he would have no qualms of setting that dream aside and taking over his father's company, should the opportunity rise.
Last edited: