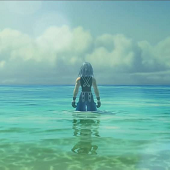 Be Wiser Than the Serpent
Joined

Nov 4, 2012
Messages

3,730
Awards

37
Not to be rude, but what do you think the EU is? Even on a lower level a lot of countries in Europe are federations. Like Switzerland (non-EU) and Germany (EU) both have "states" (Canton in Switzerland and Bundesland in Germany), that have their own governments to a lesser degree.
Well, I did add the question mark because I wasn't sure. Either way, it really doesn't matter what way the world turns for Europe when talking about politics in America, for better or worse. *shrug*
Also from what I heard part of the reason the latino community in the Florida region rejected the democrats is because the Republicans actively tried to paint the Democrats as evil Socialists in the vain of the places they might have come from, which if they came from countries where socialism went wrong obviously would make them reject it. But the socialism Bernie seems to be going for is less USSR or Cuba and more Sweden or Norway aka social democracies.
Yep, and it obviously worked. Which tells you how an election with one of them at the helm would turn out if just the mere mention of them hurt a centrist candidate.