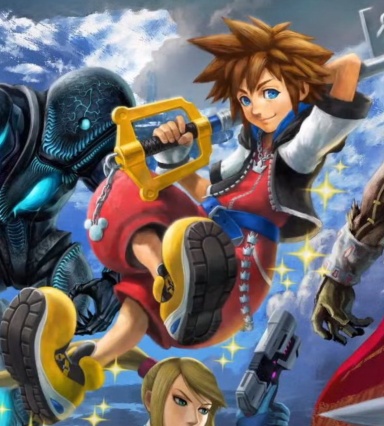 Joined

Nov 8, 2017
Messages

1,282
Awards

8
Location
Hey, I just had a thought recently. If character switching was in KH3, and it was mainly between Sora, Donald and Goofy, here's how I think it would've worked:
You press L3 to switch from Sora to Donald and then Donald to Goofy, or press R3 to switch from Sora to Goofy and then Goofy to Donald. This switching would only work during combat, just like in FF7R.
It's a Game Over if:
Sora is K.O.'d regardless of whether or not Donald and/or Goofy are still active
The party member you control is K.O.'d when all other party members are K.O.'d (in this case, it's possible to Game Over as Sora, Donald or Goofy)
Once you've Form Changed (and btw, Donald and Goofy would also be able to Formchange), you can't switch between party members.
Donald and Goofy would have their own variations of magic spells that, like Sora, they unlock as they level up and progress throughout the game:
Most of Donald's spells are like Sora's, but weaker and use less MP. However, Donald blizzard shoots out snowflakes and Donald Aero forms a barrier of wind around Donald, just like how Blizzard and Aero worked in KH1.

Donald Blizzard's Grand Magic is Donald Blizzaga, which is exactly like normal Blizzaga, but without an ice rail.
Donald Aero's Grand Magic is Donald Tailwind, which forms the barrier of wind around the whole party.

Goofy's Magic is a set of different attacks that make use of his shield.

Goofy Fire is Goofy throwing his shield around himself, similar to Circle Raid. Its Grand Magic form is Gooferno, in which Goofy summons a vortex of fire straight in front of him.
Goofy Water is Goofy tossing his shield straight at the enemy and catching it. Its Grand Magic form is Goofy Brine, in which Goofy jumps up, throws his shield on the ground, and makes it rain as he catches his shield. The rain damages enemies rapidly, bit by bit.
Goofy Thunder is Goofy using his shield to punch enemies with electricity coming out of his shield, electrifying the enemy. Its Grand Magic form is Goofy Lightning, in which Goofy throws his shield like a discus and it zips around attacking enemies at random.
Goofy Blizzard is Goofy sliding on his shield on an icy path and bumping into enemies to deal damage. Its Grand Magic form is Goofy Curling, in which Goofy slides his shield on the ground and summons an ice pillar after it slides for a bit.
Goofy Aero is Goofy spinning around and moving in the direction the left control stick is taking him. Its Grand Magic form is Goofy Tornado, in which Goofy jumps up and spins around so rapidly he summons a tornado that sucks enemies in.
Since Goofy can't learn Cure, Goofy Poison takes Cure's place; Goofy Poison has Goofy summon a ball of poison and whack it with his shield to form a small puddle of poisonous goop. Its Grand Magic form is Goofy Bio, in which Goofy covers his shield in poison; when an attack is successfully blocked, the attacking enemy will be poisoned, and the poison dissipates.
They also have their own ways of blocking and dodging.
Donald cannot block, but he can Dodge roll by pressing the dodge button even while standing still.
Goofy's Dodge Roll goes slightly less distance than Sora's, but he can successfully block any attack and counter with Barrier Surge, in which Goofy rams enemies with a magic barrier around his shield.
I'm going to post the shotlocks and Form Changes as separate posts whenever I feel it's okay to do so.