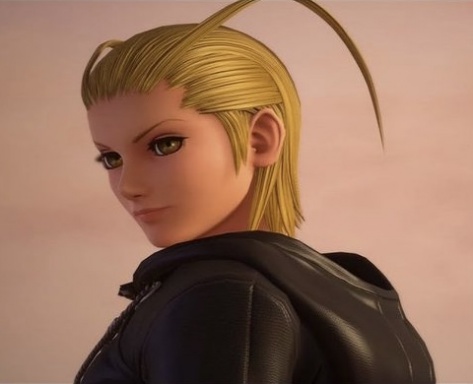 Joined

Nov 28, 2020
Messages

419
Awards

14
Age

27
Location
With there being so many Kingdom Hearts games I was curious what everyone's favourites and least favourites game are and why? For me it would be these games:

1) Kingdom Hearts 2 Final Mix- I like nearly everything about this game apart from a few things such as the Hot Rods heartless, Dancer Nobodies and Data Demyx ( I hate that beat 99 water clones in 10 seconds part, Demyx is still a good character though.)

2). Kingdom Hearts Re: Chain of Memories - I think the card system is actually a lot of fun and I enjoy trying to come up with the best deck set up for each boss, I really enjoy Sora's story and Riku's story is ok. Also I think its probably one of the better written Kingdom Hearts stories and it introduces my favourite characters as well, In my opinion this game is underrated and doesn't deserve as much hate as it gets. The Gameboy Advance version is difficult but still fun.

3) Kingdom Hearts 358/2 Days - The moment I found out there a game where you play as a Organization member and get to team up with the rest of Organization XIII on missions I knew I was going to like this game. I really like watching the interactions between the Days trio and they soon became my favourite trio, Roxas and Xion are some of my favourite characters and I like Axel too just not as much. This was definitely one of the more emotional Kingdom Hearts games in my opinion and I enjoyed seeing how the Days trio developed as characters. The boss fight against Xion was definitely an emotional one, between the build up of there friendship throughout the game and Vector to the Heavens playing in the background it was one of the few times in video games where I didn't want to fight the final boss. Also the multiplayer is actually a lot of fun in my opinion.

4) Kingdom Hearts 3 - I actually liked this game, it did have it faults but overall it was still enjoyable, I enjoyed the story for the most part I'm personally not a fan of the ending Xehanort got, however I did enjoy the fights in the Keyblade Graveyard and I was glad to see the Days trio reunite and see some of my favourite characters again and given how their stories ended it looks like their probably going to make an appearance in future games which I'm happy about.

5) Kingdom Hearts DDD - Don't really have much to say about this game enjoyed the combat and the story despite the retcons it caused in the series lore, plus I enjoy the stuff with the Dream Eaters reminded me of Pokémon.

6) Kingdom Hearts Melody of Memory - I love the music in the KH series so having a game based around it's music was fun for me. Although there being barely any story and Kairi getting no character development was annoying. However in this case the good parts of the game outweighs the bad for me.

7) Kingdom Hearts Final Mix - Good at the time however it did not age well and the controls aren't that great despite it being a Final Mix version.

8) Kingdom Hearts Birth by Sleep - I just couldn't enjoy this game didn't like the controls or any of the characters except Vanitas and I got bored playing it, the only reason it's not lower is it did some stuff better than the others games.

9) Kingdom Hearts Birth By Sleep A Fragmentry Passage - Controls were good but it still has the same problems as above, it's lower than Birth by Sleep because it was really short and it was more of a demo with plot than a game in my opinion.

10) Kingdom Hearts Union X - Really enjoy the main story but not the Disney ones and I dislike it's a mobile game.

11) Kingdom Hearts Coded- Played several worlds and it felt too repetitive, got bored playing it and decided to YouTube the cutscenes.

12) Kingdom Hearts Dark Road - Not enjoying it so far but it's still to soon to judge the story in my opinion.

13) Kingdom Hearts Back Cover - Although we get plot it still just a movie not a game.

What does everyone else's list look like?
Last edited: