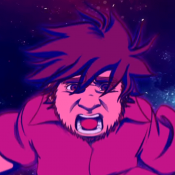 Joined

Dec 29, 2005
Messages

7,085
Awards

6
So my laptop of a year n a half's hard drive has gone coocoo and I'm 90% sure I have to replace it (using my damned wiiu to post this) as I did a BIOS test for everything after my disk drive got stuck at 100% usage forever and the test shows that the hard drive is diddlyed SO THERE'S THAT. I have a list of hard drives here that I may use if HP decides to charge me all of my money for a factory replacement and just wanted to know if any of the ones 100$ and cheaper were any good. Thanking you in advanced, I'm off to a very grumpy bed.
DriveSolutions.com
(wiiu browser can goddamned copy and paste ALL HAIL NINTENDO)
inb4 "Well here's your problem, it's an HP laptop."