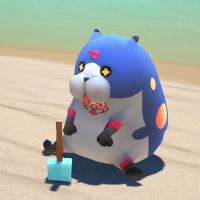 trapped in revamp hell
Staff member
Joined

Nov 1, 2009
Messages

17,762
Awards

36
Translations and scans brought to you by the lovely krexia and Lancelot~
http://images.khinsider.com/TGS%202011/KHDD_TGS_1%20smaller.png
Dream Eater:
The Heartless are made up of darkness.
But in "The world enclosed by sleep" a different darkness exists.
Monsters who eat dreams, "Dream Eaters"
These are divided into two types: "ones that eat dreams and plant nightmares" and "ones that eat nightmares"

System:
Sora and Riku both fly around among new Disney worlds. Moreover there's evolved action, and new cooperative techniques with their new Dream Eater friends.
Darkness becomes light,
Light falls into darkness.
Dreams are connected to each other--
When you fall into a dream,
You are connected through dreams to "The world enclosed in sleep".
And if you open the "Keyhole of sleep" in that world,
The world will be released--
Last edited: