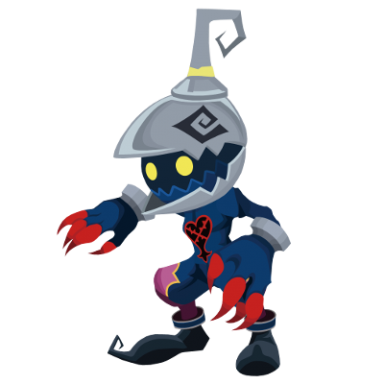 Joined

May 14, 2017
Messages

1,659
Awards

10
Location
Hello,
(Warning: I will be discussing suicide and other depressing topics, if you're sensitive to these kinds of subjects/don't want to read it I understand, This is your LAST warning).

This is a thread I've never thought I'd make, and as a matter of fact I'm dreading doing this as I type it. But it might be cathartic for me to get this out there to a bunch of people who know very little about me aside from small details and my love for Kingdom Hearts. Here goes nothing

A few weeks ago, my sister took her own life. She used to regularly "tempt fate" as I came to call it, always believing that the paramedics would come and resuscitate her. But this time, that didn't happen, and we're dealing with the aftermath. The moment she took her last breath we signed up for the families of suicide member's club, an exclusive club that I wish I could revoke my membership to. For those who don't know, My sister was one of the main reasons I got into Kingdom Hearts and video games in general, and it's likely one of the reasons I came to this very forum. She was mentally ill, and by the time she died she was a shell of her former self. It's hard watching someone you love go through life with a mental illness that slowly eats away at them, especially when that someone was a person you spent a lot of time with. She was someone who excelled at a lot of things, school, video games, karate, you name it, but the mental illness and a few bad apples took advantage of her and she lost most of those things. Watching her struggle playing the games we used to love was one of the hardest things I had to witness in this situation, but I kept doing that out of longing to see that person I looked up to.

So why am I telling you this, stranger on the internet? I'll likely never see you face to face and I am just as much a small microcosm in your life as you are to me. As I mentioned above, catharsis is one of the major reasons I'm doing this. And in keeping with the trend of my life, hearing cautionary tales. During my sister's short time on this planet (I'm in my 20's and she's a few years older than me, you do the math) I learned what not to do by learning from her mistakes. Some were ones I'd already figured out with no prior knowledge, but others were serious situations that definitely helped keep me on the straight and narrow. And I suppose to a degree this is another cautionary tale that I have to live with. Shortly after waiting three hours to see my sister one final time, I grappled with a lot of things that people who go through when they lose someone, notably anger and faith. She was a selfish individual, and her taking her own life was the straw that broke the camel's back after all we did for her. And I'm a catholic (admittedly, not a very GOOD catholic as I don't go to church every week, but a catholic nonetheless), a religion where one of the main teachings is that suicide is a sin, and you're damned to hell if you do it. Does my sister deserve to rot in there for all eternity?

No, she might have been selfish and did stupid things, but she wasn't evil. She was sick and very tired from her illness, and that led her to do some pretty dumb things. Plus I already came to my own conclusions on my faith and at that point had been slowly turning away from it. But I'm going to stop right there before I go off on a rant on it, you make your own decisions in life. When I told my closest friends about my sister's final actions, they asked if there was anything they could do. And I told them what I'm going to tell you now, Cherish Life.

I don't know your situation, and it could be much worse than mine for all I know, but tempting fate is not the answer. Yeah, life sucks and there's a lot wrong with the world, but there are good things in life as well, you just have to find them. This situation taught me to not take life for granted, and live for the sake of living.

Thank you for hearing me out, have a good day.