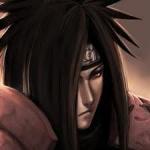 Joined

Nov 28, 2008
Messages

6,422
Awards

1
I know it has been since before BBS was released that people have actually discussed this but I figure with all the new info we gained form 358/2 Days, BBS, and Re:Coded, maybe we can come up with some new ideas regarding this topic.

The topic is "Unexplained existences in the KH Series"

Alright we got our somebodies, Nobodies, Heartless, Replicas, Unversed, and Dream Eaters.

But there are two existences that have not been explained yet as to what they are and how they are made.

Those two existences are Namine and Terra's Lingering Will.

At first Ansem the Wise calls Namine a special nobody but even he admits she lacks all the things that a nobody has, and his suggestion that Namine is a special nobody was a hypothesis, not actual fact. As such it remains unclear what Namine truly is. If she is not a nobody then she must be something else, but what?

Then we have Terra's Lingering Will. We can assume a few things about this being: 1. It has some of Terra's memories as we saw in KH2 Final Mix and it also carries emotions of anger and hate toward Xehanort and devotion to Aqua and Ventus. At first this almost makes Lingering Will seem like an Unversed, but there must be more to it than that. After all Lingering Will has sentience and can even speak (Suggesting a higher level of intellegence than Unversed which act more like puppets carrying out their masters will).

Terranort remarks "Your body submits, your heart sucumbs, so why does your mind resist?" before facing Lingering Will. So the Lingering Will has something to do with the mind it seems. But what is the mind exactly? We are told 3 parts make up a whole being (Heart, Body, and Soul) yet we know the heart is made up of things as well such as memories and emotions. So the mind/will of a person must also be a part of either the soul or heart.

So discuss away on ideas and theories about these two unexplained existences.