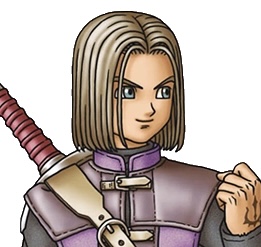 Joined

Jan 13, 2018
Messages

2,874
Awards

5
So more like Twisted Wonderland than Mirrorverse then, where they are using expies (inspired characters) than directly borrowing the character, but with FF elements /atmosphere in contrast of Twisted Wonderland's Harry Potter vibes? (it's definitely Harry Potter Yana Toboso used to base Twisted Wonderland, and she's very obviously a Slytherin + Ravenclaw fan. That and some elements of Descendants and Persona.)

I wonder if we will get that, Twisted Wonderland , while yes it has amazing plot and has way more plot in 4 month than KHUX did in 4 years, it doesn't try to hide it's a VN with subpar gameplay (granted, it's a joshimuke game, companies think girls don't want gameplay how sexist) , I do hope they are not gonna sacrifice plot for gameplay, as I said before in another thread, plot can be known from elsewhere thanks to internet, but gameplay is irreplacable. That and how are they gonna do it TW way, when other KH games have been directly borrowing the characters?

Or are you talking about borrowing characters but make the Disney character more edgy/badass like Mirrorverse, but in the FF aeshtetic?The opposite of how Squall got "Disneyfied" for KH, and that KH Squall isnt the same person with FF8 Squall, but still Squall?
Idk if either of those are exactly what I have in mind.
My thoughts are more like the video game equivalent of the live action remakes; just not actually adapting those due to issues with actor likenesses and the films' mixed reception.
The Disney worlds would still have the same basic stories and characters as the animated films, but with new aesthetics and some deviations in how the stories are told. I'm thinking how Alice in Wonderland was still based on the animated film but had the clear influence of Tim Burton. This would be like that but with the influence of Nomura and Final Fantasy.
As much as I'd like to see it though, I think the biggest obstacle for this would be the development time and cost. It would be huge undertaking to redesign the characters and worlds in an original way and develop them as entirely new assets. I'd imagine they wouldn't be able to do very many worlds. But with the recent technological improvements in game development, who knows?