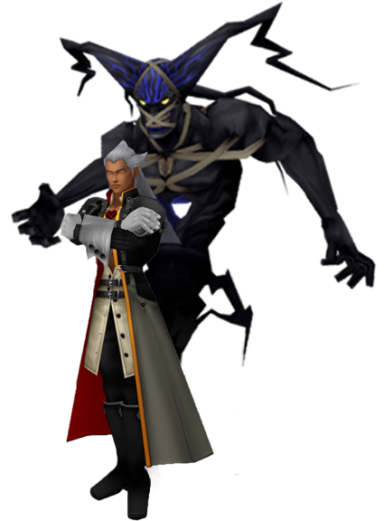 Joined

Mar 16, 2014
Messages

136
Awards

3
Honestly we already know it would've been in KH COM. I can imagine KH COM would've been a little different. It would have power wilds, and bouncy wilds not in Olympus Coliseum, but in Deep Jungle instead. I can see Creeper Plants, and Tornado Steps, ans well as Shadows and Soldiers being their as well. We know the Story would have do do with memories and it would have been interesting to hear a GBA version of of 'Deep Jungle' and 'Having a Wild Time'. Fast-Forward to KH 2 I don't think it would have been in KH 2 since we already have a wild/ jungle world aka The Pride Lands. It may have been one of the flash backs though though if it wasn't removed. Honestly it would have made KH Re: COM MUCH better. Also 100 Acre Wood can still be added in a book in Traverse Town. It can be a bonus area. But besides that hearing a RE: COM remix of 'Deep Jungle' and 'Having a Wild Time' would have been nice. It's very likely there would have been a jungle sliding mini-game with a remix of 'Holy Bananas' if it was in the game. I can imagine climbing vines rather than stairs as well.
Also it would have been a great world for KH 358 /2 Days. Since Xigbar uses gun arrows, it would have replace Agrabah possibly. We know they added Wonderland because of card soldiers and Luxord uses cards. Imagine a DS version of those songs and what cool heartless would have been their! I can imagine the Veil Lizard being a Boss fight here rather than Twilight Town instead. It also had a Good chance for BBS because of young Tarzan. A BBS Version of Deep Jungle Music? Awesome! Jungle Book was going to appear as a world because it would have been a great substitute. Also I can see it being in the game because it could've followed the events of Tarzan 2 when he was young. I can picture Wild Bruisers, and Triple Wreckers here. I dont' think it would've been in KH Coded because of limited space along with Re:Coded. Then again we never know. And KH 3D had new Disney Worlds only so that's out of the question. Imagine if time was different and Edgar Rice Boughs estate let them use it!
n This and Billy Zane never leaving would have made the KH Series SO MUCH better! Just imagine! :biggrin: Also what do you think the games it would have been in?
Last edited: