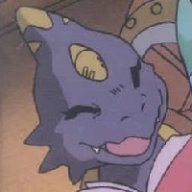 Joined

Jun 12, 2021
Messages

376
Awards

3
My ideas:
More boss battles. Ideally there would be a battle for every boss theme included, but I'd settle for one for every game represented. But thinking on it, are there enough Organization XIII battle themes that it would be possible to do a Garden of Assemblage/Data Battles section?
More teams. Team Kairi with Sora and Riku for backup so we can finally see the Destiny trio in action. Hayner, Pence, and Olette armed with struggle bats. Young Xehanort, Eraqus, and one of their classmates. There are a ton of options.
New outfits. Give me the option to play with RAX in their street clothes and TAV in their armor or dark forms. Dream eaters are designed to be easy to recolor so Riku's team could have plenty of options. And SDG have a ton of pre-existing outfits.
More flexibility with the computer opponents in versus mode. A person should have the ability to adjust the difficulty to their liking.
The ability to use one-button mode without having to beat the song in normal mode first. I have no idea why they added an accessibility feature only to reduce its usefulness. "Just beat the song on easy!" is an option for everybody but the people who genuinely need the accessibility feature. I remember reading about a blind gamer who bought the game based off the demo only to discover that in the full game the feature that made the game playable for them was locked away.