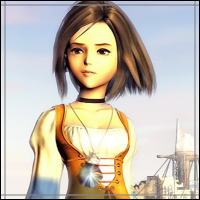 Joined

Nov 11, 2014
Messages

1,688
Awards

35
Age

49
Location
Website
I noticed that one of our members had the extortion pic from Photobucket recently. Ugh, gross! I'd been using them for years for my sig pics and stuff. Luckily I'd temp moved my stuff for another site, I'm planning on moving to Imgur and BG (
BlueGartr
has a hosting thing, but I wouldn't recommend them unless you got a thick skin; that board is CRAWLING with trolls, and you have to post to use them.) since I effin' do not want to deal with this nonsense if it hits me. I can't afford that anyway!
Since I kept a list of pic hosting sites for a FAQ I ran for RPGamer's forums (which are now closed), I thought I'd share it here for those who may need it. You may notice 'bucket is not on there, I refuse to send any traffic their way unless they apologize. I'm also in the process of grabbing all my pics so I can host them somewhere else; you be nasty to your customers, you don't get my business, Photobucket.
------------------------------
Here's the big list!
-----------------------------
Anyway as I said in the beginning, no one deserves a extortion pic on their sig from some company that wants to rip you off. And if you guys find any more sites like this, let me know..and free is the bomb here. ^^
Last edited: