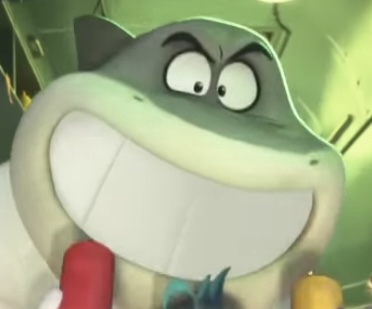 Joined

Feb 6, 2019
Messages

60
Awards

0
Nothing about CotM's inclusion in the KH universe makes sense.

What we're led to believe in Dream Drop Distance is that it's a separate world from Disney Castle/Town that Mickey, Donald, and Goofy once visited, which had since fallen to darkness. The only confirmation we get of this is Mickey revealing to Sora that he's there as part of his training.

The fact that Minnie is a princess in this world would have to mean this is her home world, and that this is when she officially meets Mickey.

Absolutely none of this works, however.

If this is Minnie's home world, this would have to mean she left it behind to go and be the queen of Disney Castle, completely breaking the no outsider rule that should've still been in place at this point in time.

We also have Donald and Goofy acting as they did in the Musketeers movie; completely differently from their mainline counterparts. Donald is a full-blown coward, and Goofy is much less intelligent. While one could argue that Donald simply overcame his fears as time went on, I can't see the same being true for Goofy and his IQ.

Pete's presence in this world doesn't tie up with continuity either. Presumably, the events of the world originally happened after Timeless River, but before Birth by Sleep. Pete not only seems to be completely integrated as a resident of this world, despite clearly being a resident of Timeless River beforehand, but the heinous stuff he gets up to in CotM is outright known by Mickey and Minnie, and yet he's still a resident of Disney Town by BbS, and it's not until he tries to commit something as minor as petty theft that he's finally banished?

Yeah, I don't believe at all that these are all the same characters. There has to be another explanation for the worlds presence.

Which is why I believe this world actually comes from an alternate reality. Perhaps even the alternate reality that Yozora's world is from? We know the Final World seems to exist on some kind of border between dimensions (Sora runs in Yozora there in the ReMind trailer), so maybe the Realm of Sleep does too?