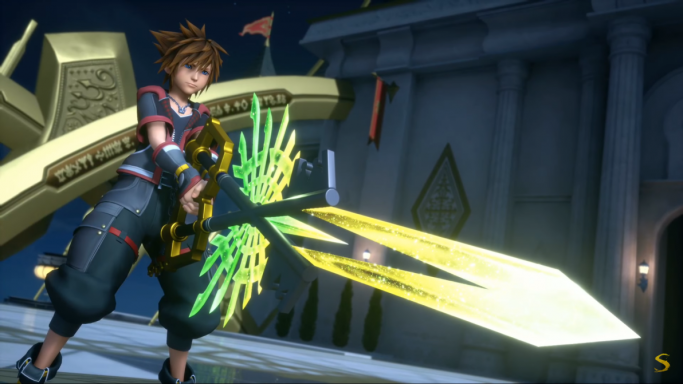 Joined

Apr 7, 2020
Messages

21
Awards

0
From what I have seen, KH III Remind (Final Mix) tends to be underrated by many fellow fans. The point of this topic is not to disparage KHII, as that game is one of my favorites of all time, perhaps even my most favorite. Rather, the goal is to analyze the pros of KH III. This is all my opinion, so feel free to share yours as well. That said, let's start.
Overall, for me, the ranking is like this:
KH III ReMind (Final Mix) >= KH II Final Mix > The rest of the series.
Why? This game expands upon KH II in various ways by adding new gameplay mechanics and fixing story problems. Specifically, the pros are as follows:
No Pete in the Disney Worlds: Pete is the Jar Jar of KH. In KH II Final Mix, the 1st round of worlds always seems insignificant, because you never encounter the real villain of the game for the vast majority of the worlds. It feels like the game really starts when the Organization finally reveals their plan in the Siege of Radiant Garden. Furthermore, Pete managed to completely dilute the impact of Maleficent, who used to be a worthy villain.
Organization XIII had a Presence in Every Disney World: In KH II, I loved it when Xaldin was the villain. It made the world seem significant. In the 2nd round of worlds, it was also significant when Xigbar terrorized the Land of Dragons with a dragon heartless and Luxord terrorized Port Royal with a pirate heartless. Nonetheless, in KH II, this was not the norm because of reason 1 and even some round 2 worlds strangely did not involve the Organization. Conversely, in KH III, because the Organization is conducting experiments or threatening the new princesses in every world, it makes every world seem significant. Thus, this was a great expansion of what they did in KH II.
The Culmination of Many Storylines: In KH III, you get to see the BBS trio finally reunited, the Days trio finally reunited, Namine's return, Sora and Kairi finally sharing a papou fruit, and Xehanort finally defeated. It outnumbers KHII's culmination, albeit brilliant, of Riku's redemption and the reunion of both Sora & Kairi and Roxas & Namine.
You can Guard and use Items Mid-Air: In KH II, you were essentially defenseless if a data boss or Lingering Will caught you with a combo while you were in the air. I beat all those bosses on critical mode, and while I love them to death, I still find that annoying sometimes. In KH III Re Mind, you can take the battle to the sky, which I love.
KH III Keyblade Transformations >= KH II Drive Forms; While I love drive forms, because you can store up to 3 keyblade transformations at time, KH III has a slight edge. Note, that if it were not for Roxas mode (Oathkeeper or Oblivion), I would have said that drive forms are better. In any event, the two are close, and the difference in my book is slight
Quantity of Attacks: KH III Shotlocks, Links, and Team Attacks > KH II Drives, Summons, and Limits: Enough said. KH III's combat also feels like it flows at a faster pace, but perhaps that is just me.
Where KH II is better
KH II's Ending is Better: There is so much closure in this beautiful ending. Sora had been separated from Kairi for a year. Now he was finally able to keep his Oathkeeper charm promise to come back to her. Not just that, Roxas and Namine are together because Sora and Kairi are. The music, the graphics, everything was just astounding. In contrast, while Sora's sacrifice in KH III is great, it just does not stack up to KH II's closure.
KH II Actually Uses the Final Fantasy Group: Enough said.
KH II Stitch Summon >KH III Links > Other KH II Summons Stitch has the ability to constantly replenish your MP, parry some attacks, and stay in the battle as long as you're hitting the boss. As such, he is an invaluable aid against data bosses and Lingering Will, more so than the KH III links were against data bosses and Yozora. Yes, KH III Links grant invincibility and restore HP, and for that reason, they are better than the other KH II summons
KH II Limits > KH III Team Attacks: You can use limits anytime you have MP, they grant you invincibility, and Donald's limits are amazing. Conversely, the availability of team attacks is completely random and nonexistent obviously for data bosses and Yozora
What are your thoughts?