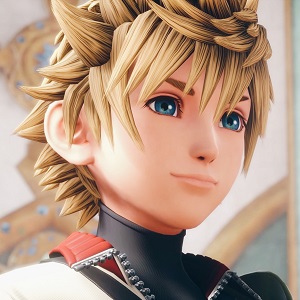 Joined

Oct 22, 2010
Messages

10,531
Awards

37
Location
Re: Is Kingdom Hearts I really good or is it overrated due to nostalgia/first/ original of the serie
Shinjuku said:

Okay this nostalgic crap to me is overdone. Most people on this forum will probably tell you that when KH1 first came out they thought it was gay to team up with Disney I'm one of them, but after playing it. It was the best game put together out of the entire series yeah after you beat you can go back and pick it apart it seems a lot love to do that, but overall that game got what it deserved which was a 9/10.

If anything it's still underrated in my eyes.
I would think very few people actually deny that Kingdom Hearts 1 is a good game and the ratings are surely deserved.
The more striking issue is however, that the
other
titles in the KH series
also
got high ratings and the sales of the series in its entirety speak for themselves.
Citing the overboarding praise for KH 1 as nostalgia issues is in my eyes also way more polite and "understanding" than spiteful "putting on a pedestal", "purists" or "elitists"-ranting because in several cases praising of KH 1 also comes with relentless bashing of at least one if not more of the other titles.
That
is what at least bothers me to some extent, and I dare also say some others...not that many people consider KH 1 the best...that's an opinion one has to respect.
In return however I also demand that people who don't go along with this get that respect as well and not that when someone writes on his/her favorite entry in the series and two or three posts later someone comes along to tell "Are you retarded/dumb? [Insert KH-Title other than KH 1 here] sucked badly because blablabla, rant, fume."
Regardless how that may bother some...I won't even say it is the majority of the fandom (no one can claim to speak for the majority) that puts KH 1 over everything, even if the majority of
this forum
may
do that, there
are
quite some groups of people out there for which KH 1 is
not
the non-plus-ultra of the series.
---
As for the OP-question:
Kingdom Hearts 1
is
really good and definitely worth to play, wouldn't say it's over- but also not underrated...it only gets sometimes put into ridicolous heights in
comparison
to the other titles of the series.
Every entry in the series has its flaws...and some flaws in one title may bother a group of people more than others.
KH 1's flaws
do
tend to get downplayed though due to nostalgia-glasses.
EDIT:
@Shinjuku:
And again you can't accept other opinions who find KH2 better and start to rant about Disney Worlds and the oh so shitty story of KH2...that doesn't need to be thrown into the cooking pot everytime again when someone prefers an other title over KH1, seriously.