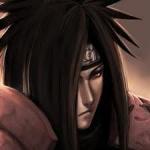 Joined

Nov 28, 2008
Messages

6,422
Awards

1
Re: Jump Festa 2010 Official Discussion Thread!
There was a tiny fraction of info posted in the comments of FF-Reunion: One you already know, that Paopu fruit should be Paopu tree (they had written as fruit, but thanks to Heartstation we could see that it was suppose to be tree, which makes more sense.) The other things are that there was a gameplay scene with Aqua D-Linking with Donald, and that before Terra fights with Xehanort we see a heart going towards a young Sora.
Wait a minute, is Terra fighting with MX or young Xehanort?